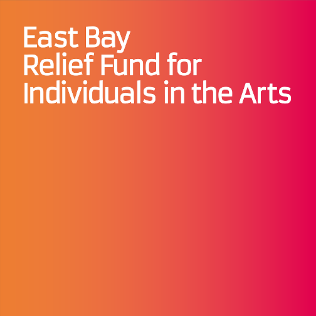 Las solicitudes se aceptarán solo en inglés. La aplicación es breve y sencilla. Por favor, encuentre un amigo que pueda ayudarlo a traducir y enviar su solicitud antes de la fecha límite del 28 de septiembre a las 12 PM (mediodía) PT.
Applications will be accepted in English only. The application is brief and simple. Please find a friend who can help you translate and submit your application by the deadline of September 28, 12 p.m. (Noon) PT.
ABOUT THE FUND
The East Bay Relief Fund for Individuals in the Arts is a pooled fund led by Kenneth Rainin Foundation with support from the Hellman Foundation and Phyllis C. Wattis Foundation. 
The Fund is for artists, teaching artists, culture bearers, and nonprofit arts workers who need financial help as a result of this federally recognized qualified disaster. Grants will be distributed to reflect the diversity of the East Bay—Alameda and Contra Costa Counties—including those who are of historically underserved communities and whose marginalized status have made the economic impacts of COVID-19 more difficult financially on them. 
Applicants can apply for up to $2,000 and we ask that you only apply if you have or are anticipating immediate needs. This is because we want to reserve as much of the Relief Fund as possible for those facing significant financial threats. The Fund will prioritize the financial needs of individuals who are of cultural communities that are historically underserved and are particularly financially vulnerable—Black, Indigenous, Latinx, foreign-born immigrants, trans, and people with disabilities—and distribute the funds throughout the two-county East Bay region.  
TO CONTRIBUTE TO THE FUND
Please contact Laura Poppiti, CCI Program Director, at grants@cciarts.org if you would like to support artists with a tax-deductible contribution.
ELIGIBILITY
Must be a current, full-time resident of Alameda or Contra Costa Counties; 
Must be an artist, teaching artist, culture bearer, and/or nonprofit arts worker; and
Cannot have a conflict of interest (family or financial relationships) with the boards, staff, and directors of CCI and funders of the Relief Fund.
TIMELINE 
Wednesday, September 7, 2022 at 9 a.m. PT: Application Opens 
Wednesday, September 28, 2022 at 12 p.m. (Noon) PT: Application Deadline 
Wednesday, October 5, 2022, by 5 p.m. PT: Notifications Made 
Thursday, October 6, 2022: Payment processing begins
HOW TO APPLY
Applications will be accepted beginning September 7 at 9 a.m. PT until September 28 at 12 p.m. (Noon) PT. Completed applications must be submitted by the deadline—no exceptions will be made. Additionally, applications will be accepted online ONLY through CCI's Submittable platform. All applicants MUST create an account in Submittable before they will be able to access the grant application.
GUIDELINES & INFORMATION--Coming Soon!
Guidelines and application information will be posted by September 7, 2022.

Guidelines 

Application Preview (pdf version)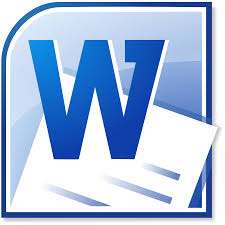 Application Preview (Word version)

Frequently Asked Questions

Submittable Quick Tips

Pandemic Relief and Recovery Report
QUESTIONS & SUPPORT
We're here to help! If you have questions about the Fund or the application process, contact CCI at grants@cciarts.org or 415.288.0530.
If you are experiencing issues with the Submittable platform, contact Submittable directly at support@submittable.com. You may also reach out to CCI at grants@cciarts.org or call us at 415.288.0530. For Deaf applicants and those with hearing loss, contact CCI using the California Relay Service—our staff are trained in making and receiving these calls.