California Art Leaders Investments (CALI) Grants
Investing in Arts Leadership in California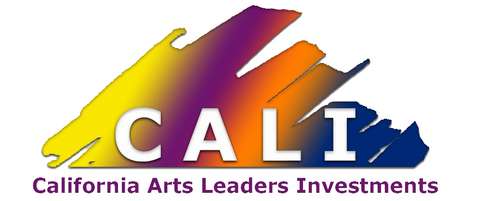 The nonprofit arts field is undergoing significant leadership transition. As the arts community prepares for this change, we recognize that now is the ideal time to provide emerging arts leaders with support and opportunities that will increase their professional skills and enable them to exercise their leadership capacity today in preparation for the future. 
CCI, in collaboration with The William and Flora Hewlett Foundation, created the California Art Leaders Investments (CALI) program to provide emerging California arts leaders with scholarships to practice leadership and enhance their professional skills. CALI Grants can be used to participate in national conferences, attend training workshops, work with consultants or coaches, and engage in resume-building activities that showcase one's capacity to lead the arts sector.

Apply online by the 15th of any month to support activities taking place 60 days or more from the application deadline. You'll receive notification about your request by the 15th of the following month.
PLEASE NOTE: In December 2015, guidelines were updated to de-emphasize age as a criterion, as well as placing greater attention on helping emerging leaders advance professionally. These changes are reflected in the new name. Since 2010, the program had previously been known as the NextGen Arts Grants Program.
Who is eligible to apply?
Emerging arts leaders throughout California may be eligible to apply for up $1,000.
Current Deadline: October 15, 2018 - proposed activity eligible start date is after December 15, 2018

Looking for professional development activities?



Calendar of Events

Resource Directory
We want to build a community for California's future arts leaders.
Share your CALI experiences and participate in our Twitter conversation by using #caliarts or #futureartsleaders.
Future Arts Forward Your voices were heard on January 23rd! Learn more about the day here.
---
Nurturing California's Next Generation Arts and Cultural Leaders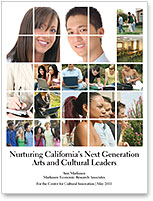 Want to learn more about California's NextGen arts leaders?


---
The Faces of the Future: An Assessment of California's Next Generation Arts Leadership Initiative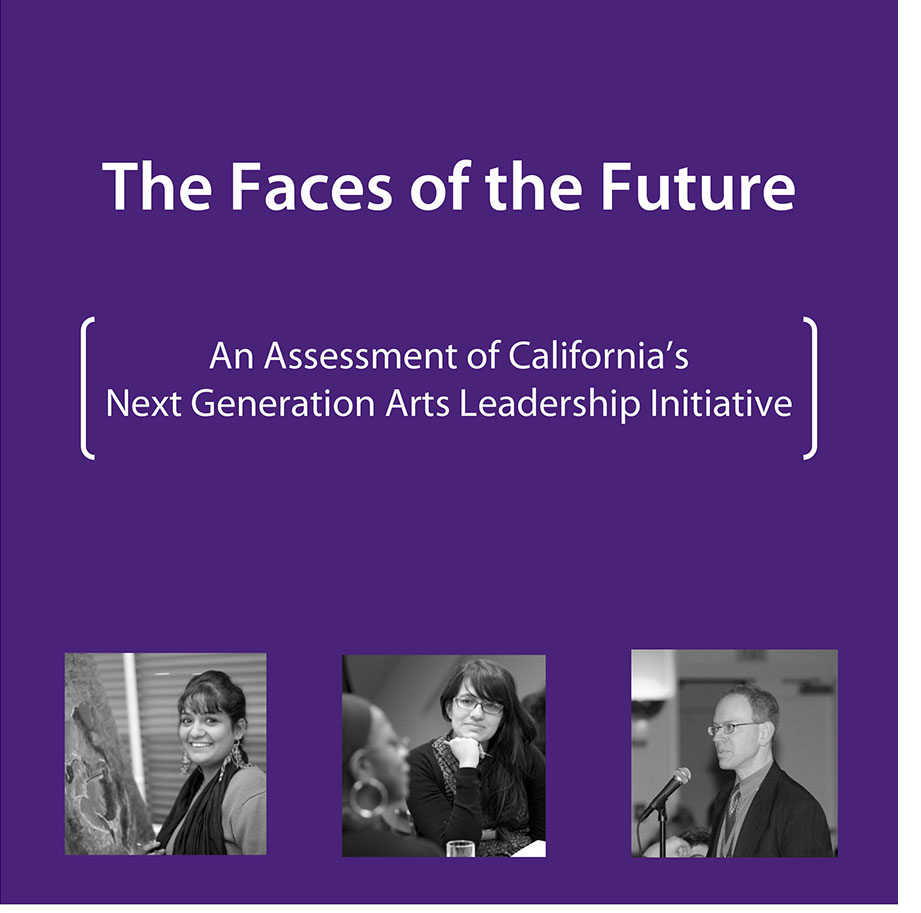 In 2011 Harder + Company Community Research and independent consultant Diane Espaldon conducted an early-phase assessment of the Next Generation Arts Leadership Initiative. Learn more about the early impact and initial feedback about the program from those who participated.


---
The California Art Leaders Investments (CALI) Program is made possible in part by funding from: