Application window is now closed for Round #2. Notifications will be shared on September 28 by 5 p.m. PT.
CALI Catalyst provides unrestricted grants of up to $7,500 to California changemakers who are shifting the arts and culture sector in ways that tangibly give underrepresented voices more power and influence.
CALI Catalyst launched in 2021 to provide support and validation to individuals who are taking extraordinary actions to upend the status quo that has held the arts and culture sector back from realizing greater inclusion and equity and whose frontline work is resulting in visible shifts. We can look to recent CALI Catalyst grantees like Los Angeles-based APT Action Group, which is organizing with artists nationally to challenge exploitative practices in the arts, or Oakland native Alistair Monroe, who is fighting for artists and cultural producers to have safe live-work spaces; and Amador County arts workers Meghan O'Keefe and Elizabeth Grandsaert, who are each centering LGBTQIA+ and BIPOC voices in a hostile cultural and political landscape.
Individuals who take bold actions do so with risks to their jobs, social standing, and reputations. But this is precisely the moment when the arts and culture sector can embrace and support people who are changing the field in ways that work better for marginalized people—BIPOC, LGBTQIA+, and those with disabilities. The arts and culture sector is better for it when strong voices and actions, for example, expose discriminatory hiring and employment practices that plague the arts and culture nonprofit and commercial industries, disrupt philanthropic practices that harm communities, and dismantle barriers to entry for artists and arts workers to be supported. The CALI Catalyst grant program is meant to give such leaders financial support, understanding that the fear of financial risk is, itself, a silencer and discourages changes to the status quo.
To help ensure that the momentum for field-wide change continues undeterred, CALI Catalyst will support artists and arts workers who are on the frontlines of effecting greater inclusion, access, diversity, and equity in the arts and culture sector.
WHO CAN APPLY
CALI Catalyst applicants can be individuals or teams of individuals.* To be eligible for funding consideration: 
Applicants must be artists or arts workers (e.g., arts administrators, cultural producers, culture bearers, creatives, cultural practitioners, teaching artists, or specialized technicians).
Applicants must reside full-time in California.
Applicants' change-making action(s) must have taken place or commenced (i.e., the action is still in progress) on or after January 1, 2020. 
*Only one application will be accepted per team (i.e., individual team members cannot submit separate applications that describe the same action). Teams will therefore need to select a single team member to apply, and if funding is approved, this individual will be responsible for fulfilling the grant requirements. Review the Frequently Asked Questions below for more details. 
The following are ineligible for funding consideration:
Organizations (e.g., nonprofits, for-profits, fiscally sponsored orgs);
Individuals or teams of individuals who describe a change-making action that began or took place before January 1, 2020;
Individuals or teams of individuals who are requesting funding to support an organization;
Individuals or teams of individuals who have a conflict of interest (family or financial relationship) with the board, staff, or directors of the Center for Cultural Innovation; and
Incomplete applications or applications with inaccessible (e.g., password-protected, broken links) attachments.
HOW TO APPLY
CALI Catalyst will offer two open application rounds in 2023. 
Round #1
Application window is now closed for Round #1. Notifications will be shared on July 5 by 5 p.m. PT.
Round #2
Application window is now closed for Round #2. Notifications shared on September 28 by 5 p.m. PT.
Applications will be accepted online ONLY through CCI's Submittable platform and applicants MUST create an account in Submittable before they will be able to access the grant application. Learn more about using Submittable in the APPLY section below.
APPLY

Guidelines 

 Frequently Asked Questions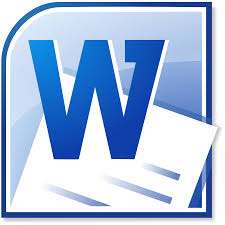 Application Preview      

 Application Preview 

 Submittable Quick Tips
Learn more about CALI Catalyst!
View the 2023 Informational Webinar slide deck
Watch the 2023 Informational Webinar  
SUPPORT
CCI staff are here to help! For questions related to the grant guidelines or application, email us at cali@cciarts.org or give us a call at 415.288.0530 during our office hours on Wednesdays and Fridays from 10 am to 2 pm. (Office hour appointments are not required but encouraged! Find a time slot here.) For Deaf applicants and those with hearing loss, contact CCI using the California Relay Service—our staff are trained in making and receiving these calls.
If you need technical assistance (e.g., password or upload issues), request support at: https://www.submittable.com/help/submitter/. Submittable's business hours are 9 am – 5 pm MT. They aim to respond within 24 business hours.
PAST RECIPIENTS
Learn more about the 2021 and 2022 CALI Catalyst grantees by clicking on the images above or visit CCI's Past Recipients Directory. 
ACKNOWLEDGEMENT
The CALI Catalyst grant program is made possible with support from: