Learn more about the 2023 Investing in Artists Grantees here.
Investing in Artists supports diverse, Bay Area working artists who are developing new work in the performing or media arts that pushes the envelope of their creative process, explores new artistic collaborations, and/or supports artistic growth and experimentation that extends the boundaries of their art-making.
The Investing in Artists grants program was established by the Center for Cultural Innovation (CCI) in 2007 to enhance the working lives of and strengthen the creative support system for California artists working in all disciplines. Since that time, with the support of The James Irvine Foundation and The William and Flora Hewlett Foundation, CCI has awarded over $2 million to more than 300 diverse artists working in various disciplines across the state.
Through the continued support of the William and Flora Hewlett Foundation, CCI is pleased to offer an additional three rounds of funding (2021-2023) for the Investing in Artists program for Bay Area Performing and Media artists.
ELIGIBILITY CRITERIA
To be considered for funding, applicants:
NEW FOR 2023: Must reside full-time in Marin, Napa, Solano, or Sonoma County at the time of applying and for the duration of the grant period (October 18, 2023 – October 17, 2024).

Investing in Artists' 2021-2023 funding cycle will rotate Bay Area county eligibility. In 2021, artists residing in Alameda, Contra Costa, and San Francisco Counties were eligible to apply, and in 2022, artists residing in San Mateo, Santa Clara, and Santa Cruz Counties were eligible.  
Must be an individual working artist; organizations, artistic companies, and collectives cannot apply.
Must propose a new project. (Projects that have already taken place or that will take place before the start of the grant period are ineligible. See the Frequently Asked Questions for more information.)
Must have performed or presented artistic work in a public context—including online/digital platforms—within the last three years.
Must be 18 years or older at the time of the application deadline.
Cannot be a full-time or matriculated student.
Cannot submit more than one application.
Cannot have a conflict of interest (family or financial relationship) with the board, staff, or directors of the Center for Cultural Innovation.
TIMELINE
Application Opens

July 10, 2023, 9:00 a.m.

Application Information Session

   Information Session Recording

   Presentation Deck

Drop-in Q + A

August 2, 2023, 12:00 - 1:00 p.m.

August 9, 2023, 12:00 - 1:00 p.m.

August 16, 2023, 12:00 - 1:00 p.m.

Please note this is not a formal presentation, nor will it be recorded. The Drop-in Q/A is an opportunity to have your questions addressed by CCI staff in real-time. So that everyone's time can be used efficiently, we ask that you review the grant guidelines, application preview, and Frequently Asked Questions in advance.

Application Deadline

Updated as of July 18: August 21, 2023, Noon, PT August 28, 2023, Noon PT

Deadline Extended!
August 29, 2023, 11:59 a.m. PT

Application Notifications

October 18, 2023, by 5 p.m. PT

Updated as of September 18: October 24, 2023, by 5 p.m. PT

Grant Support Period

October 18, 2023 - October 17, 2024

Updated as of September 18: October 18, 2023 - October 17, 2024
APPLY

 2023 Guidelines (Updated on July 18 per new application deadline. See updated timeline above.) 

 2023 Application Preview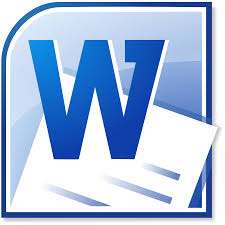 2023 Application Preview

 2023 Frequently Asked Questions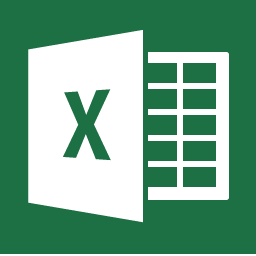 2023 Sample Project Budget 

 Submittable Helpful Hints
QUESTIONS
CCI staff are here to help! For questions related to the grant guidelines or application, email us at grants@cciarts.org or give us a call at 415.288.0530 during our office hours on Wednesdays and Fridays from 10 am to 2 pm. (Office hour appointments are not required but encouraged! Find a time slot here.) For Deaf applicants and those with hearing loss, contact CCI using the California Relay Service—our staff are trained in making and receiving these calls.
If you need technical assistance (e.g., password or upload issues), request support at: https://www.submittable.com/help/submitter/. Submittable's business hours are 9 am – 5 pm MT. They aim to respond within 24 business hours.
PAST PROGRAM INFORMATION
To browse profiles of past grantees, use the search form here. You can also See Past Awards Press Releases.
ACKNOWLEDGEMENT
The Investing in Artists grant program is made possible with support from: