INVESTING IN ARTISTS GRANTS PROGRAM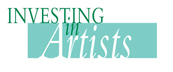 The Investing in Artists grants program was established by the Center for Cultural Innovation (CCI) in 2007 to enhance the working lives of, and strengthen the creative support system for, California artists working in all disciplines. Since that time, with the support of The James Irvine Foundation and The William and Flora Hewlett Foundation, CCI has awarded $2.19 million to 304 diverse artists working in various disciplines across the state.
Through the continued support of the William and Flora Hewlett Foundation, CCI is pleased to offer an additional three rounds of funding (2018-2020) for the Investing in Artists program for Bay Area Performing Arts and Media Arts artists. 
Program Information
The Investing in Artists grants program is designed to support diverse working artists in the Bay Area in the performing arts and media arts, which includes the disciplines of dance, music, musical theatre, opera, theatre, video, film, and animation, to name a few. As such, applicants representing a wide range of cultural expressions and artistic practices in the performing arts and media arts are encouraged to apply.
General Eligibility Criteria:
Application must be submitted by an individual working artist; organizations cannot apply.
Must show proof (if awarded) of permanent residency in California in the 11-county Bay Area region for at least three (3) consecutive years prior to the application deadline. This region is comprised of Alameda, Contra Costa, Marin, Napa, San Francisco, San Mateo, Santa Clara, Solano, Sonoma, Monterey, and Santa Cruz counties.
Must maintain permanent residency in the 11-county Bay Area region during the grant award period.
Must be 18 years or older at the time of the application deadline.
Cannot be a full-time or matriculated student.
Must have performed or presented artistic work in a public context within the last three years.
Only one application total may be submitted per individual.
For previous Investing in Artists grantees, the following eligibility rules will also apply: previous grantees may re-apply if they received a grant three (3) or more years ago (i.e., in 2016 or earlier). Additionally, all previous grantees must have their required final grant reports submitted and approved by CCI prior to the application deadline to be considered eligible.  
The 2019 application cycle is closed.
The Investing in Artists online application can be accessed at: https://ccigrants.gosmart.org/. 
Applications will be accepted online ONLY through CCI's GO Smart™ system. All applicants MUST register on the online grants system before they will be able to access grant application forms.
SUPPORT
If you have questions about the program or application process, contact Laura Poppiti, CCI's Grants Program Director, at grants@cciarts.org or (415) 288-0530. 
Past Program Information
To browse profiles of past grantees use the search form here. You can also See Past Awards Press Releases.
---
CCI Investing in Artists grants program is made available, in part, by funding from: