Upcoming Workshops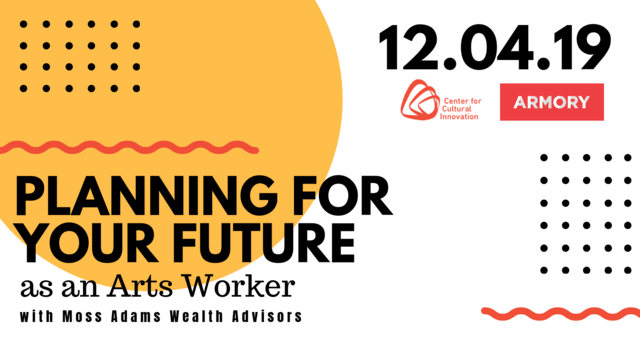 Planning For Your Future as an Arts Worker (Pasadena)
Employment in an unconventional field like the arts can make planning for your future feel more challenging. As experienced financial planners, Moss Adams Wealth Advisors are no strangers to helping create a customized financial plan that fits each individual's situation. During this 2-hour workshop, they will cover specific financial planning strategies for artists with unique cash flow and benefits.
> MORE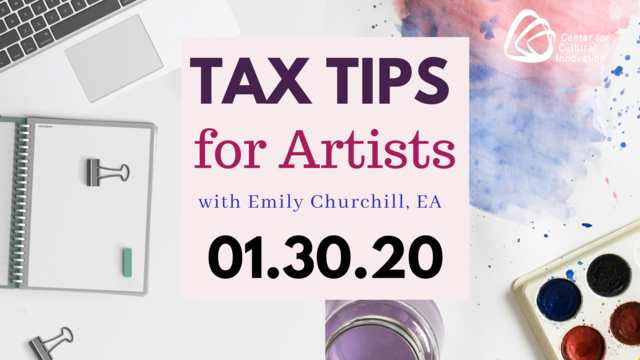 Tax Tips for Artists (LA)
When it comes to taxes, artists have unique needs and benefits. As both a tax preparer and a working actor, Emily Churchill, EA, specializes in the concerns that are unique to creative workers. Artists and creatives of all backgrounds will learn best practices and important take-aways about the current tax code in a friendly and confidential setting. 
Find Funding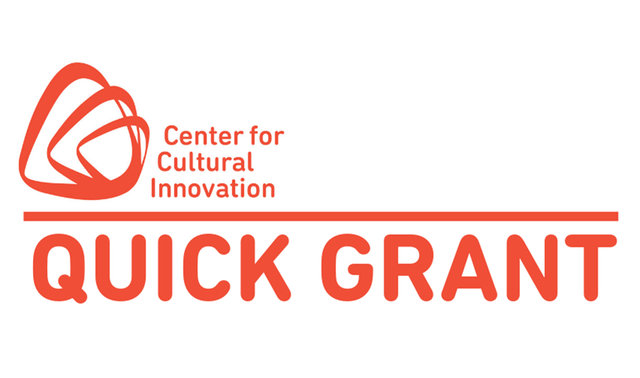 Quick Grant Program
The Quick Grant Program provides reimbursement funds to San Francisco Bay Area nonprofit organizations and individual artists in the State of California for professional development activities.

California Art Leaders Investment (CALI) Accelerator Program
CALI Accelerator (formerly Next Gen Arts) grants provide scholarships up to $1,000 to nonprofit arts administrators, with a priority for those whose perspectives are not well represented by the conventional arts and culture field, to practice their leadership vision and voice.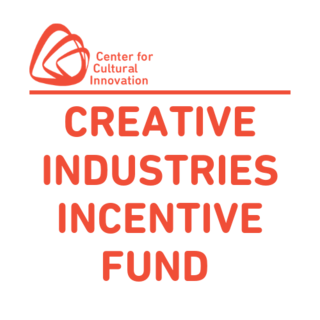 Creative Industries Incentive Fund (CIIF)
The City of San José Office of Cultural Affairs' Creative Industries Incentive Fund (CIIF) provides project support to arts-based commercial businesses involved in the production or distribution of the arts.
---
The 2nd edition of Business of Art: An Artist's Guide to Profitable Self-Employment provides you with key knowledge, tools and resources to help you advance your art practice.