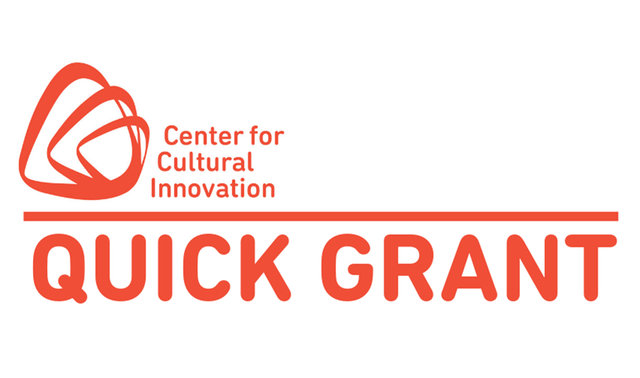 ADVANCING ARTS LEADERSHIP THROUGH PROFESSIONAL DEVELOPMENT
The Quick Grant program was launched in 2009 by a consortium of California arts funders to strengthen the work of artists and arts administrators by improving access to information and professional development resources. Since then, the program has continued to strengthen the support system for California arts and culture producers and administrators by providing professional development grants.
The Quick Grant program awards reimbursement funds to San Francisco Bay Area nonprofit arts organizations and artists, creatives, cultural practitioners, and cultural producers in the state of California to enroll in workshops, attend conferences, and work with consultants, coaches, and mentors in order to build administrative capacity, hone business skills, and strengthen the economic sustainability of an organization, arts practice, or area of cultural production.
Please note that ineligible activities are those focused on artistic development or art teaching methods/techniques. Examples of ineligible activities may include: craft technique classes; art theory/history courses; presenting projects, papers, or performances in a gallery or at a festival or conference; residencies; creating or completing an existing art project, etc. In addition, capacity building activities proposed by artists, creatives, cultural practitioners, or cultural producers to support the operations of a nonprofit organization or arts administrative role are ineligible. Likewise, organizational staff should not discuss how the proposed activity will support their individual art or cultural practice. Finally, we cannot fund activities that begin less than 30 days after the application deadline. See Quick Grant Guidelines and FAQs below for more information.
NEW PROGRAM UPDATES!!!
Note regarding geographic eligibility--As of October 16, 2018 geographic eligibility for artists, creatives, cultural practitioners, and cultural producers has changed. Please see current guidelines for eligibility.
Note regarding Los Angeles county consultant requests--As of May 16, 2019, Los Angeles County applicants may request to work with a consultant, coach, or mentor around a learning topic that supports administrative and/or business skill-building, and should make a case for how this learning cannot be attained in any other way. Funding for these types of requests is very limited however, and priority will go to applicants seeking to attend public workshops, trainings, conferences, or festivals.
Current Program Information:
Upcoming Application Deadline: November 15, 2019 - proposed activity eligible start date is after December 15, 2019

Applications are due on the 15th of the month with a one-month turnaround. Applications received after the 15th of a given month will be reviewed in the following month's application cycle. 



Guidelines   [ Directrices en español ]     [ 申请指南 ] - Mandarin

Frequently Asked Questions   [ Preguntas frecuentes en español ]     [ 常见问题 ] - Mandarin
Looking for professional development activities?
---
 CCI Quick Grant Program is made possible in part, by funding from: