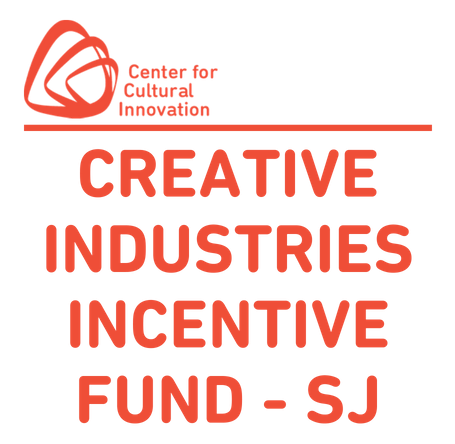 The City of San José Office of Cultural Affairs' Creative Industries Incentive Fund (CIIF) provides project support to arts-based commercial businesses involved in the production or distribution of the arts. Incentive awards are for creative industries of all types, such as manufacturers, service providers, presenters, and designers, among others. The CIIF seeks to support projects aimed at building successful small arts businesses in San José by their ability to: Increase community support and marketability; Leverage CIIF funding with other funding support; and Demonstrate growth and financial sustainability. 
CIIF also supports arts businesses in San José serving as cultural anchors and catalysts in their neighborhoods. This place-based focus was developed in response to a growing number of applications to CIIF from neighborhood-based arts businesses as well as nomadic enterprises seeking physical space to anchor themselves in a specific neighborhood. Investing in the economic sustainability of neighborhood arts businesses helps keep creativity alive in San José neighborhoods and maintains the unique qualities of place in a city challenged by increasing rents and the homogenizing effects of gentrification. 
The Creative Industries Incentive Fund is on a temporary hiatus. Stay tuned for program updates or sign up for CCI's monthly newsletter for announcements regarding future application cycles.
PAST PROGRAM INFORMATION
To browse profiles of past grantees use the search form here. You can also read the 2020 Grantee Press Release here.
ACKNOWLEDGMENT
The Creative Industries Incentive Fund is made possible by funding from: