CCI - Tax Tips for Artists 2-22-17 - LA
February 22, 2017
Topic: Financial Management and Accounting
Provider/Presenting Organization: Center for Cultural Innovation
Location: Los Angeles Area
Tax Tips for Artists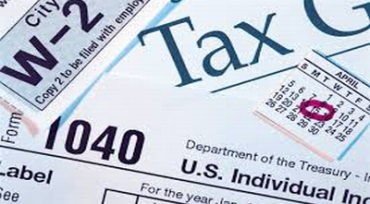 We know how overwhelming and confusing tax time can be- especially as a self-employed artist! That is why our Tax Tips for Artists workshop is specifically geared towards artists, writers, and performers like you. This workshop will provide you with important information and tools to help you better understand your taxes. Some, but not all, of the topics that will be covered include:
Understanding Self-Employment Tax and how it's calculated
Differences in taxes and expenses for Employees vs. the Self-employed
Business vs. Hobby: Important facts
Tips for keeping records to protect yourself in case of an audit
Estimated taxes
How to take advantage of deductions, including entertainment, research, automobile, and other expenses unique to artists.
During the class, you will receive a take-home packet of handouts that cover a wealth of information and resources to help you organize and understand your taxes.
**PLEASE NOTE: This class does not cover tax issues for nonprofit organizations.**

What former attendees are saying:
"I now have a better tool box to comprehend the details of my taxes!"
"Stephen was extremely knowledgeable on the subject and obviously loves his work! Much appreciated!"
"It was so valuable to learn information specific to artists!"


Stephen Benjamin teaches "Tax Tips for Artists", a workshop that, despite its name, goes above and beyond just simple "tips" to delve into multiple tax aspects of being a self-employed artist. This workshop is for those who are truly trying to earn a living from their art, and would like guidance and understanding about our Federal Tax laws (and a few local items) and how these laws can impact them. 
Stephen is a Certified Public Accountant (CPA) and a Certified Financial Planner (CFP®), he also holds a Master's Degree in Business Administration from Michigan State University. He is a sole practitioner himself, working with a diverse group of self-employed clients, many in the entertainment industry. In addition to his business credentials, Stephen has studied and performed in comedy, improv, writing and singing so he understands the struggles of being an artistic person dealing with the business aspects of a creative industry. He wants to help artists learn to exercise both sides of their brains and gain enough knowledge about money and taxes so that they can focus on their creative endeavors without jeopardizing themselves financially. Stephen always tries to make his workshop entertaining and enjoyable, and he includes a wealth of written information and reference materials for participants to take away and use after the workshop is over.
Workshop Details: 
Date: Wednesday, February 22 , 2017
Time: 6:30pm - 9:30pm
Location: Japanese American Cultural & Community Center (JACCC)
244 S. San Pedro Street, Los Angeles, CA 90012
5th Floor Cultural Room
Cost: $50


Enrollment is limited to 24 students.
*To enroll in a workshop, you must first become a member of CCI and create a user name and password. CCI membership is free of charge and open to the public.
Center for Cultural Innovation takes photos and videos at our activities for non-commercial, archival, and promotional purposes. By attending this workshop, you are acknowledging that your likeness may appear on our website, social media platforms, ephemera and publications, and/or archives. If you have any objections, please let us know, and thank you.

Cancellation Policy: Full refund on registration fees up to 48 hours prior to workshop date. Fees non-refundable after that date.