Artist Research
CCI has long been a part of major efforts in the arts field to draw attention to and catalyze support for individual artists. Currently, CCI is embarking on a yearlong research effort to generate current knowledge about changing artistic practices and implications for their systems of support. Please add your voice to this research by reading and commenting on observations made on the dedicated research site Creativz.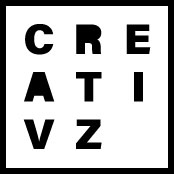 Creativz, currently active: An online platform for the public to engage in pressing issues facing artists and participate in a conversation about the kinds of support systems artists need today. This site is part of a larger, national research effort to generate a report on today's artistic practices with recommendations for what creatives need. It will be the first-ever update to the seminal Urban Institute report published in 2003. Lend your voice on Creativz!

Leverage Investments in Creativity, 2003 - 2013: A ten-year initiative to improve support systems for artists in the United States.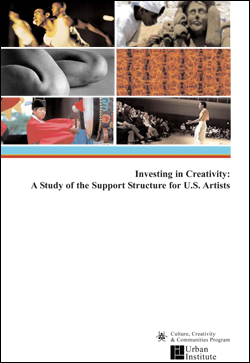 Urban Institute, 2003, Investing in Creativity: A Study of the Support Structure for U.S.
Artists.