Upcoming Workshops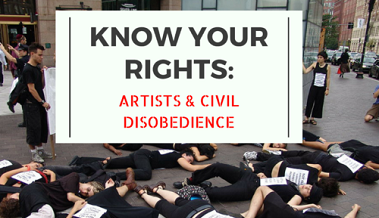 April 12, 2017 | Los Angeles
In the workshop "Know Your Rights: Artists and Civil Disobedience," representatives from the National Lawyers Guild will help participants understand their rights when performing acts of civil disobedience and protest. This free workshop is hosted by and presented in partnership with Los Angeles Contemporary Exhibitions (LACE).
Find Funding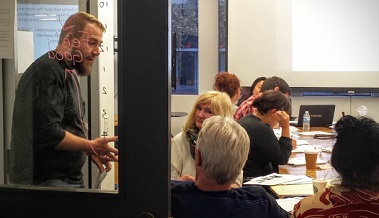 Show Me the Money!
If only it were that easy. At CCI, we understand that whether you are well established or just starting out, all artists need access to financial resources.

Quick Grant Program

The Creative Capacity Fund's Quick Grant Program provides reimbursement funds to nonprofit organizations and individual artists in Los Angeles and the San Francisco Bay Area for professional development activities.
California Art Leaders Investment (CALI) Program
CCI is please to announce our continued commitment to arts leaders in California. CALI (formerly Next Gen Arts Grants) provides scholarship up to $1,000 to nonprofit arts administrators to advance their professional skills and showcase their leadership capacity.