Thank you for being a part of CCI's 2016 Dance Assembly.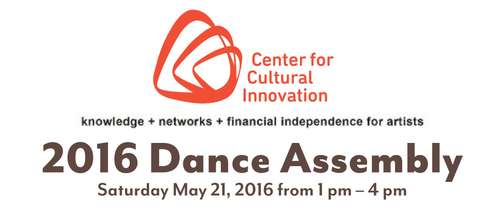 CCI and our event partners appreciate your attendance. Through our panel talk and community discussion, participants were able to examine issues, brainstorm ideas, and gain perspective on the evolving state of dance in Los Angeles. Our panelists provided engaging and thoughtful dialogue.
Bonnie Oda Homsey, event organizer, invited attendees to consider the Dance Assembly as a white board filling with comments, ideas, and ways to leverage change. The 50-minute speaker conversation started the ball rolling with key perspectives.  Next, the 50-minute Community Talks segment resulted in commentary from many of the 144 registered participants.  These comments as well as additional remarks by the six speakers (flagged with their initials) are grouped under topic headings.
Summary notes from the discussion in addition to a resource list may be accessed here.

2016 Dance Assembly Partners: CAP-UCLA, CONTRA-TIEMPO, Dance Camera West, Dance Resource Center, Flourish Foundation, Los Angeles County Arts Commission, The Music Center, USC/Glorya Kaufman School of Dance
The 2016 Dance Assembly was made possible by: