CCI - Power Pivot
May 28, 2020, 2:00 - 3:30 PM
Topic: Management/Strategic Planning
Provider/Presenting Organization: Center for Cultural Innovation
Location: Online Classes/Webinars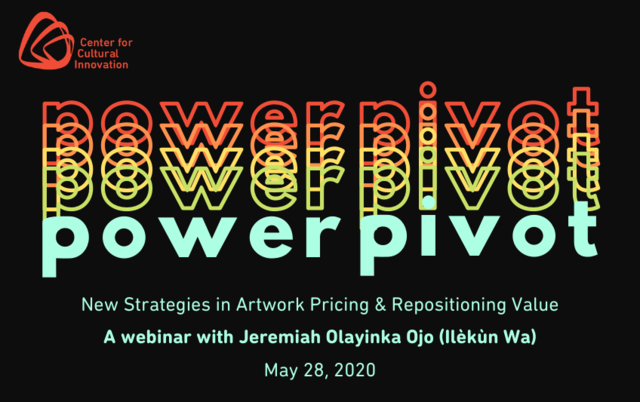 Power Pivot: New Strategies in Artwork Pricing & Repositioning Value 
Led by art business consultant Jeremiah Olayinka Ojo, a professional with expertise in artist studio management, gallery and project management, and art market strategy, this workshop is designed to demystify common misnomers on pricing artwork. Jeremiah will explain the essential methodologies for pricing artwork (pricing), establishing & reinforcing value to drive sales during and post COVID-19 (repositioning), and defining project work rates (profit). He will also provide an overview of art market pricing trends, artwork sales strategies, and ways to create an effective communications strategy to build a strong collector & advocacy base. The workshop is appropriate for individual artists working in any discipline and at any point in their careers. 
Space is limited to 20 participants. Live participation is now sold out but waitlisters will have access to a video recording.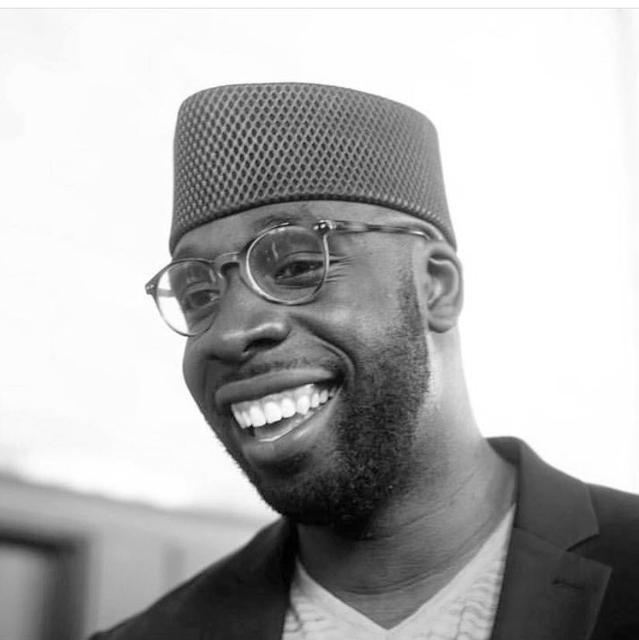 Jeremiah Olayinka Ojo is the Founder and Managing Director of Ilèkùn Wa, an art business advisory firm facilitating & cultivating opportunities for visual artists of African descent to create, sustain and thrive. Over the last decade, Jeremiah has become a sought after arts and culture management consultant, working internationally in artist development, gallery management, and art fair operations. His collaborative work with minority emerging contemporary artists, art institutions, corporations, and collectors has carved a pathway of connectivity for creative professionals throughout Africa & its Diaspora. Jeremiah is also the Founder of Creative Milieu, LLC, a creative professional development enterprise that sources, trains and connects creatives through an integrated online-learning and staffing agency for the Creative Economy. Jeremiah holds a Bachelors in Public Policy from the Andrew Young School of Policy at Georgia State University and a Masters in Art Business at Sotheby's Institute of Art. He currently serves on the advisory boards of Black Art Futures Fund, Prizm Art Fair, and is based in Brooklyn, NY.
Date & Time: Thursday, May 28, 12:00-1:30pm PDT
Online platform: A Zoom link will be emailed to those who register. 
Cost: $0-20 (sliding scale)
Live participation is now sold out but waitlisters will have access to a video recording. Register for the waitlist below.
This workshop is supported by the Department of Cultural Affairs - City of Los Angeles and Los Angeles Department of Arts and Culture.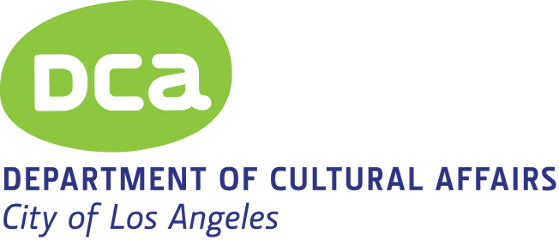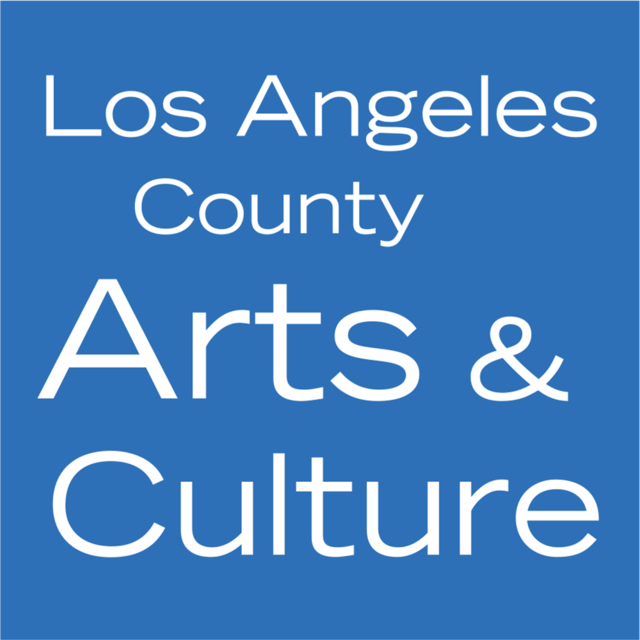 To enroll in a workshop, you must first become a member of CCI and create a user name and password. CCI membership is free of charge and open to the public.
Cancellation Policy: Full refund on registration fees up to 48 hours prior to workshop date. Fees non-refundable after that date.
***IMPORTANT REGISTRATION INSTRUCTIONS*** (DON'T SKIP STEPS 5-6!)
Select a price point that you can afford from the options below, and click the green REGISTER NOW button.

Enter the required contact information.

Click SUBMIT.

Review your Shopping Cart, and add additional registrants (if desired).

Click CHECKOUT. 

Enter your billing information and click CONTINUE. 

When you see your Receipt, you have successfully registered!