CCI - The Art of Fundraising - San Jose
January 16, 2020, 5:00 - 8:00 PM
Topic: Fundraising
Provider/Presenting Organization: Center for Cultural Innovation
Location: South Bay Area

The Art of Fundraising
with Krista Smith
This interactive workshop provides an overview of funding strategies available to individual artists, arts organizations, and artistic entrepreneurs, from foundation and government grants to crowd-sourced fundraising (like Kickstarter and Patreon) and earned income streams. You'll practice telling your story and mission, understand what makes a good project budget or artist statement, and connect the dots between funding strategies and engaging your community. Learn best practices and tricks of the trade to sustain your creative work.
Krista Smith has over 18 years of Arts Nonprofit Development and Strategic Planning experience. She has previously served as the Director of Development for the Queer Cultural Center and Frameline. Smith specializes in grant writing and grants management, strategic planning, and fundraising events production. She views the arts as a foundational element to creating social change and social equity and is thrilled to be putting her skills and experiences to use to work with Artists, Arts Organizations, and Artistic Entrepreneurs to increase their financial resources, create sustainable organizational strategies, and engage with their communities. Smith serves over two-dozen San Francisco Bay Area based artists and arts organizations including the Berkeley Music Group, the Center for Asian American Media, Frameline, Fresh Meat Productions, 3Girls Theatre, the Queer Cultural Center, and the San Francisco Transgender Film Festival. Smith is also known as Kentucky Fried Woman, a performance artist who has produced and performed in hundreds of queer cultural events over the past two-decades. Her writing has been published in several anthologies including Queer Appalachia, Glitter & Grit, Femmes of Power, and the Register of Kentucky History.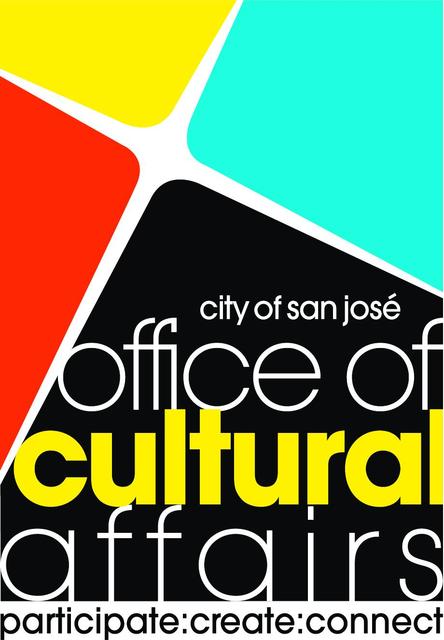 This workshop is offered as part of the City of San Jose - Office of Cultural Affairs' Creative Entrepreneur Project (CEP) in partnership with the Center for Cultural Innovation.
Workshop Details
Date: Thursday, January 16, 2020
Time: 5:00-8:00 p.m.
Location:
 T-1446 (14th Floor of the Tower), San Jose City Hall, 200 E. Santa Clara Street, San Jose, CA 95113 
(map)
Cost: Free, pre-registration requested*
*Note: Though we received many early RSVPs we encourage you to join the Waitlist. Spaces frequently open up closer to the event so there's a good chance you will get a seat!
Center for Cultural Innovation takes photos and videos at our activities for non-commercial, archival, and promotional purposes. By attending this workshop, you are acknowledging that your likeness may appear on our website, social media platforms, ephemera and publications, and/or archives. If you have any objections, please let us know, and thank you.
REGISTRATION INSTRUCTIONS (DON'T SKIP STEPS 5-6!)
Click the green REGISTER NOW button, below.

Enter the required contact and (confidential) demographic information.

Click SUBMIT.

Review your Shopping Cart, and add additional guests (if desired).

Click CHECKOUT. 

Enter your billing information and click CONTINUE. (Note: you will not be charged for this event.)

When you see your Receipt, you have successfully registered!
Need to cancel or change your reservation? Email allison@cciarts.org.