CCI - Towards a Solidarity Economics Conduction System for Improvisers
6:00 PM, September 25, 2019
Topic: Other
Provider/Presenting Organization: Center for Cultural Innovation and Pro Arts Commons
Location: San Francisco Bay Area

Towards a Solidarity Economics Conduction System for Improvisers
Presented in partnership with Music Research Strategies and Pro Arts Gallery & COMMONS
TOWARDS A SOLIDARITY ECONOMICS CONDUCTION SYSTEM FOR IMPROVISERS is a participatory workshop facilitated by Marshall Trammell that invites attendees to critique Capitalism and its machinations through music and improvisation.
Participants will leave with an understanding of how we have gotten to the current predicament and how to move towards practices that build Solidarity, Cooperation, Mutualism, Equity, Participatory Democracy, Sustainability, and Pluralism. 
You do not have to have any experience with music to attend and learn at this workshop!
About Music Research Strategies
Marshall Trammell is the experimental percussionist and critical ethnographer known as Music Research Strategies (MRS). The identity of this arts engagement platform began as a critical ethnographic framework bridging obsessions with strategic, or compositional, improvising strategies, organizational improvisation and psychology, and street-level, social justice, international organizing. MRS navigates the global economy as a touring musician performing-research and -political education nationally and internationally through a battery of modular, social science-based systems producing several works for fellowships, residencies, festivals, and investigations.
MRS organizational strategy mimics scholarship embedded in indigenous technologies in professional development pedagogy (guild) and simultaneous multi-dimensionality (cognitive embodiment/Dr. Anku) to serve as an interlocutor of new language development of Warrior Ethos amongst Warrior Ecologies from the Pacific Northwest, the San Francisco Bay Area, Mexico City, the Southwest, the Midwest, and the Mid-Atlantic. A recent Intercultural Leadership Institute fellowship, residencies with East Side Arts Alliance, Prelinger Library, Off Lomas, Southern Exposure, Museum of Human Achievement, and Charlotte Street Foundation, and future engagements in 2019 and 2020 at Rhizome DC, Western Front (Vancouver, BC) and Rauschenberg (Florida), have yielded a transformation of Trammell's 30+ year, vernacular practice. Trammell is known for participation in such music project as Black Spirituals (Sige), In Defense of Memory, Mutual Aid Project and collaborations with Saul Williams, David Murray, Dohee Lee, Dylan Carlson, Pauline Oliveros, Raven Chacon, Laura Ortman, Aaron Turner, Tongo Eisen-Martin, Hafez Modirzadeh, Genny Lim and others for 30 years.
Trammell is affiliated with East Side Arts Alliance, and a member of Solidarity Research Center.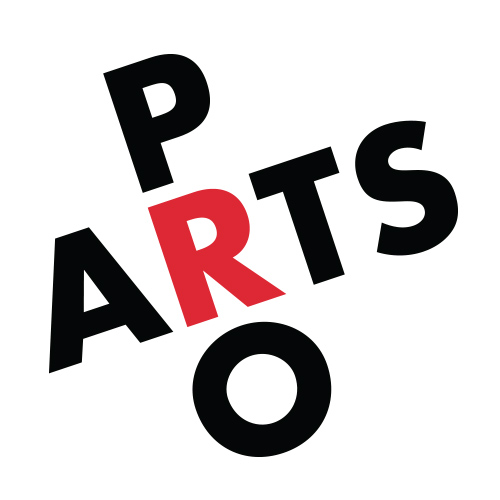 About Pro Arts Gallery & COMMONS 
Pro Arts COMMONS is a multi-use space for the expanded field of art, debate, experimentation, and collaboration. We house exhibitions, symposiums, experimental music and film programs, literary events, reading groups, assemblies and community events, and short-term, research-based residencies. We are local commons-centric network of autonomous organizations, collectives and individual artists and commoners. Currently, Pro Arts COMMONS is a home to Pro Arts Gallery, Projects Kalahati, RATSKIN Records, Safer DIY Spaces, Oakland Freedom Jazz Society, CounterFlicks, Opalescent, and Oakland Summer School.
Date: Wednesday, September 25, 2019
Time: 6:00-9:00pm
Location: Pro Arts Gallery & COMMONS, 150 Frank H. Ogawa Plaza, Oakland, CA 94612
Cost: Free with RSVP 
This activity is supported in part by the California Arts Council, a state agency. Learn more at www.arts.ca.gov.

---
Center for Cultural Innovation takes photos and videos at our activities for non-commercial, archival, and promotional purposes. By attending this workshop, you are acknowledging that your likeness may appear on our website, social media platforms, ephemera and publications, and/or archives. If you have any objections, please let us know, and thank you.
To enroll in a workshop, you must first become a member of CCI and create a user name and password. CCI membership is free of charge and open to the public.
REGISTRATION INSTRUCTIONS (DON'T SKIP STEPS 4-6!)
Click the green REGISTER NOW button, below.

Enter the required contact and (confidential) demographic information.

Click SUBMIT.

Review your Shopping Cart, and add additional guests (if desired).

Click CHECKOUT. 

Enter your billing information and click CONTINUE. (Note: you will not be charged for this event.)

When you see your Receipt, you have successfully registered!
Need to cancel or change your reservation? Email allison@cciarts.org.