CCI - Activating Artists: From Trauma to Transformation - LA
June 6, 2019, 7:00 - 9:00 PM
Topic: Career Development: Multiple Topic Business Training
Provider/Presenting Organization: Center for Cultural Innovation
Location: Los Angeles Area

ACTIVATING ARTISTS: From Trauma to Transformation
Presented in partnership with Tía Chucha's Centro Cultural
A community dialogue and creative action utilizing the arts and ancestral knowledge to support the movement against mass incarceration.
Luis J. Rodriguez, author of Always Running, La Vida Loca, Gang Days in L.A. and Tia Chucha co-founder, will discuss his work in the community and lead a dialogue with community members. We will then learn about local efforts of Maria Juarez and the San Fernando Valley 2nd Chance Scholarship Foundation (see description below) and attendees will be invited to participate in a letter writing activity for the foundation's pen pal program. The event is the first of a series of community actions and dialogue as part of Tia Chucha's project From Trauma to Transformation, which provides opportunities through the arts for formerly and/or currently incarcerated people to experience healing and resilience in order to be fully connected into our community. The purpose of the project is to help change the national dialogue on prison and prisoners by giving voice, expression, and presentation to the lived experiences of incarcerated and formerly incarcerated men and women in the Los Angeles area by means of writing, poetry, spoken word, oral histories, theater, and memoir. This initiative is part of the Arts for Justice Fund, a national movement of organizers, artists, and activists.
Tía Chucha's Centro Cultural and Bookstore opened up its doors in 2001 in the northeast San Fernando Valley to promote literacy and the arts rooted in ancestral ways.  Tia Chucha's cultural center provides year-round on-site and off-site free or low-cost arts and literacy bilingual intergenerational programming in mural painting, music, dance, writing, visual arts, Mexica (Aztec) dance, indigenous cosmology, talking circles, open mic nights and more!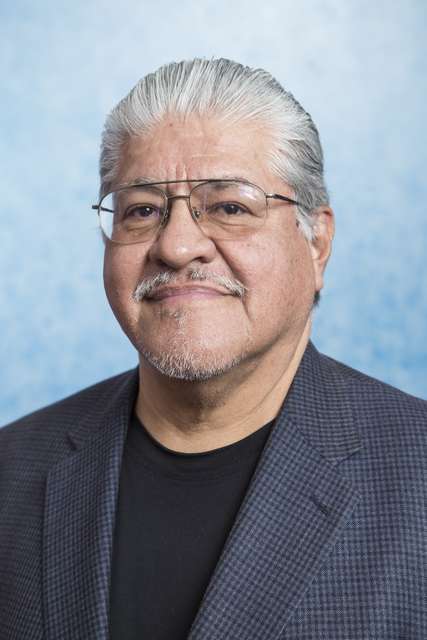 Luis J. Rodriguez has taught creative writing as well as done poetry readings, lectures, and healing circles in prisons, jails, and juvenile lockups for close to 40 years. He has 15 books in all genres, including two memoirs — Always Running, La Vida Loca, Gang Days in L.A. and It Calls You Back: An Odyssey Through Love, Addiction, Revolutions & Healing, both from Touchstone Books/Simon & Schuster. From 2014-2016, Luis served as the official Poet Laureate of the City of Los Angeles. He is founding editor of Tia Chucha Press, a cross-cultural small press, and co- founder of Tia Chucha's Centro Cultural & Bookstore in the Northeast San Fernando Valley section of Los Angeles--the second largest Mexican and Central American community in the US.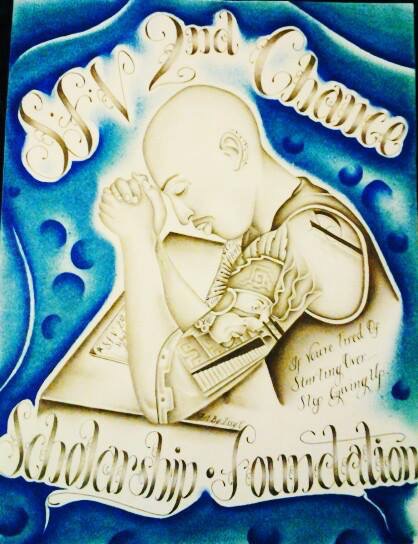 San Fernando Valley 2nd Chance Scholarship Foundation's mission is to provide financial and social support to various communities and incarcerated people to achieve and maintain their educational and personal goals. SFV 2nd Chance Scholarship Foundation provides support by helping people pursue a higher education or life skills and the proper resources in order to overcome any barriers. SFV 2nd Chance Scholarship Foundation has been in existence for over 9 years and collaborates with other community based organizations. The organization has a couple of programs for people who are incarcerated and their loved ones out in the community. The programs are: Juarez Empowerment Scholarship,"No limits towards knowledge" 4 Course curriculum, and  2nd Chance Pen Pal Services.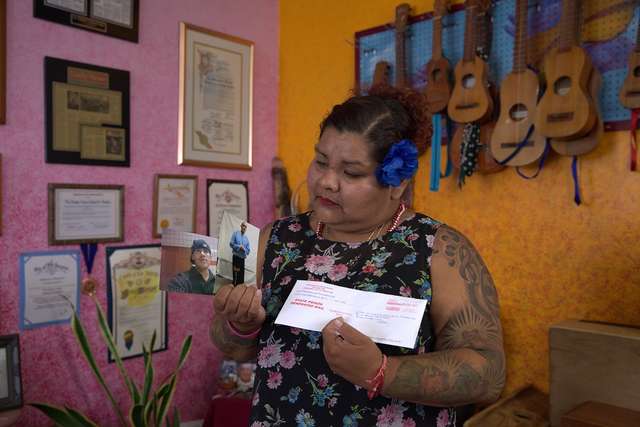 Maria Juarez is the founder of the SFV 2nd Chance Scholarship Foundation. She learned from her parents to be a firm believer that people can change. She saw this first hand when her father, who was in and out of the system, one day drastically change his life. Her mom taught her to never lose hope in people, and be supportive of their transitioning process. She is grateful for her parents' teachings, and for everyone who believes in the mission of SFV 2nd Chance Scholarship Foundation.
Date & Time:
Thursday, June 6, 2019
7:00-9:00pm
Location:
Tía Chucha's Centro Cultural and Bookstore
13197 Gladstone Ave.
Sylmar, CA , 91342 (map)
Cost:
Free with registration
Directions:
Tia Chucha's is located in a shopping center, directly across the parking lot in front of DD's Discounts and the 99 Cent Store.  
Driving from Los Angeles, drive the 5 North Freeway until you get to the 118 Freeways. Take the 118 East Freeway for a couple of miles. Next step is to go on the 210 West Freeway and exit Hubbard by turning Right. In less than a mile, turn left on Gladstone and turn into the shopping center. Tia Chucha's is in the corner.
By public transit, you may take the train and get off at the Sylmar Metrolink Station. The station is 1.7 miles away from the space. Ride the 230 bus toward Sylmar to to Gladstone and Hubbard. 
This workshop is made possible with support from the Department of Cultural Affairs, City of Los Angeles.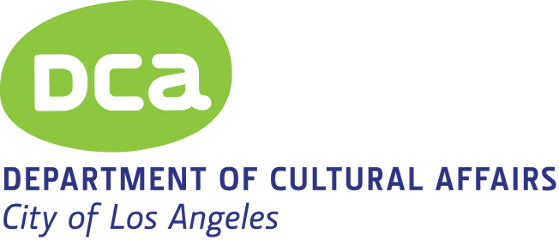 It is supported in part by the California Arts Council, a state agency. Learn more at www.arts.ca.gov.    

Center for Cultural Innovation takes photos and videos at our activities for non-commercial, archival, and promotional purposes. By attending this workshop, you are acknowledging that your likeness may appear on our website, social media platforms, ephemera and publications, and/or archives. If you have any objections, please let us know, and thank you.
REGISTRATION INSTRUCTIONS (DON'T SKIP STEPS 4-6!)
Click the green REGISTER NOW button, below.

Enter the required contact and (confidential) demographic information.

Click SUBMIT.

Review your Shopping Cart, and add additional guests (if desired).

Click CHECKOUT. 

Enter your billing information and click CONTINUE. (Note: you will not be charged for this event.)

When you see your Receipt, you have successfully registered!
Need to cancel or change your reservation? Email allison@cciarts.org.