CCI - Activating Artists: Know Your Rights
February 12, 2019, 7:00 - 9:00 PM
ACTIVATING ARTISTS: KNOW YOUR RIGHTS
with Justice Warriors 4 Black Lives and the National Lawyers Guild
Presented in partnership with the California African American Museum (CAAM)
Artists have historically used their artworks, actions and voices to defend their communities and their beliefs. Whether protesting with a group, performing acts of civil disobedience, or using the arts to communicate, it is critical that we understand our rights. This workshop will help participants understand best practices when confronted by police, potential consequences of civil disobedience actions, and other legal issues surrounding acts of creative public activism. This workshop will provide a safe space for participants to discuss their experiences and ask questions of experts in the field. It is presented in conjunction with Los Angeles Freedom Rally, 1963 at CAAM.
Presenters include Civil Rights Attorney and NLG Board Member Colleen Flynn and Nana Gyamfi, attorney and co-founder, Justice Warriors 4 Black Lives.
Nana Gyamfi, JD is a human rights and criminal defense attorney, Vice Chair and Managing Director of Black Alliance for Just Immigration, adjunct professor in Pan African Studies at Cal State LA, host of "Conversations On the Way: The Asafo Edition", and an organizer/activist. For 30+ years, Nana has addressed the social justice challenges of Black communities through legal advocacy and community organizing. She co-founded Justice Warriors 4 Black Lives, a Black collaborative project of community members fighting on the legal frontlines of Black liberation. She heads the Community Legal Clinic & Restorative Justice Center, providing legal advice, consultation, and workshops.

Justice Warriors 4 Black Lives (JW4BL) is a Black collaborative project of community members serving as the shield and sword on the legal frontlines of the various iterations of the Black Liberation Movement. JW4BL does its work through five teams and a Hub by providing a Black-led mass defense system for organizers, activists, and other community members putting their liberty and bodies on the line for Black freedom. The mass defense system consists of a Legal Observer Team, a Deescalation Team, a Police Interventionist Team, a Jail and Court Support Team, and a Legal Support Team. JW4BL also provides trainings to Black folks and allies in legal observation, deescalation, police intervention, and court and jail support as well as Know Your Rights with Law Enforcement workshops. Connect with JW4BL on Facebook or on Twitter @jw4bl!
Colleen Flynn is a civil rights attorney and member of the National Lawyers Guild. She has extensive experience representing those engaged in collective action for social justice. She represents students, workers, immigrants, artists and activists who have been targeted by the police and criminal system for exercising their rights. She regularly conducts Know-Your-Rights trainings and legal observes at various protests to document and, hopefully deter, police misconduct.
The National Lawyers Guild (NLG) was founded in 1937 as the country's first racially-integrated bar association of progressive lawyers and jurists who believed that they had a major role to play in the reconstruction of legal values to emphasize human rights over property rights. The Guild is the oldest and most extensive network of public interest and human rights activists working within the legal system.
Our aim is to bring together all those who recognize the importance of safeguarding and extending the rights of workers, women, LGBTQ people, farmers, people with disabilities and people of color, upon whom the welfare of the entire nation depends; who seek actively to eliminate racism; who work to maintain and protect our civil rights and liberties in the face of persistent attacks upon them; and who look upon the law as an instrument for the protection of the people, rather than for their repression.

Date & Time:
Tuesday, February 12, 2019
7:00-9:00pm
Location:
California African American Museum
600 State Dr, Los Angeles, CA 90037
Cost:
Free - RSVP HERE
This workshop is made possible with support from the Department of Cultural Affairs, City of Los Angeles.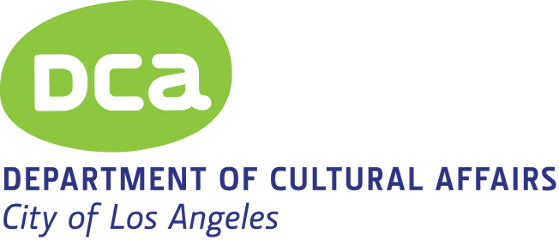 It is supported in part by the California Arts Council, a state agency. Learn more at www.arts.ca.gov.    

Pictured above: "We are Arabs, We are humans" Group Action in Irbid, Jordan, June 2015. Photo by Camlacaze.