CCI - Activating Artists: Civic Engagement Through Your Art
October 30, 2018, 6:00 - 9:00 PM
Topic: Advocacy
Provider/Presenting Organization: Center for Cultural Innovation
Location: Los Angeles Area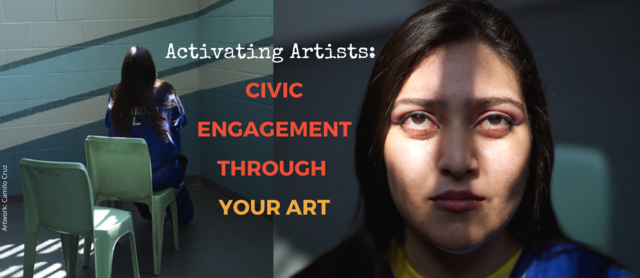 Center for Cultural Innovation presents
Activating Artists: Civic Engagement Through Your Art
with Camilo Cruz (Artist and Director of the Community Justice Initiative)
and Elisabeth Nails (Poet, Producer, Facilitator)
Sponsored by the Office of Los Angeles City Attorney Mike Feuer
With Master's Degrees in both Fine Art and Public Policy, 
Camilo Cruz
identifies as a "bureaucracy artist," (i.e., a full-time artist and public administrator whose work combines two seemingly disparate fields of practice). Over the last 20 years, Camilo has built a career that includes the creation of visual art pieces, performance, and installation exploring the intersections of humanity and the spaces of criminal justice while being employed as a criminal justice administrator inside the Los Angeles County criminal justice system. 
The Community Justice Initiative
 (CJI) includes a neighborhood-focused array of restorative justice, alternative sentencing, and diversionary programs seeking to address the root causes of criminal behavior and offer alternatives to criminal sanctions. The following principles characterize community justice programming.
#1 - Engage the community in the goals of safety & justice.
#2 - Engage outside government entities (non-City Attorney) in the goals of safety & justice.
#3 - Work in the true restorative interest of our community.
#4 - Create and innovate the goals of Prosecutorial discretion.
#5 - Reframe the Prosecutor as "community leader" & "problem-solver."
#6 - Recognize the most pressing of social injustices and prioritize.
In this interactive workshop, CJI and community partners will unveil a new arts diversion program that will link participants with artist mentors to help them develop artistic expressions that demonstrate another level of thinking about their non-violent offense. Workshop attendees will learn about current alternative sentencing options, and weigh in on how the City of Los Angeles might utilize art as a viable tool for prosecutorial innovation via alternative sentencing, crime prevention, and restorative justice. This workshop will offer information and resources to artists who wish to use their creative practice in service of social and criminal justice and provide a space for creative thinking, networking, and community building among artists, artist-activists, and prosecutors. 
Workshop co-facilitator
Elisabeth Nails
is producer, poet, and social-worker-in-training at the UCLA Luskin School of Public Affairs. At the UCLA Art & Global Health Center she has co-designed and produced arts-based public health interventions in Los Angeles, Washington, D.C., Thailand, Haiti, South Africa, and the United Kingdom. Elisabeth is a co-founder of the
Poetry Society of Los Angeles
, where she designs and leads workshops and typewriter poetry installations that have been featured at the Skirball Cultural Center, the Library Foundation, Play the LA River, and Ciclavia. She is a certified Social Emotional Arts facilitator, trained by UCLA Arts & Healing. Elisabeth is a leader in designing arts-based approaches for individuals, groups, and organizations that foster new possibilities for connecting through shared experience, forming innovative partnerships, and generating the collective will power to inspire social change.
All workshop attendees are invited to a pre-workshop art exhibition/reception, sponsored by the Painted Brain, starting at 4:30pm in the CJI Office. The exhibition will highlight the work of Painted Brain participants, whose art is contributing to lasting solutions towards the mental health challenges and impacts of social injustice currently impacting Los Angeles today.
DATE:  Tuesday, October 30, 2018
TIME:  6:00-9:00pm
LOCATION:  Controller's Conference Room, Room 351, James K. Hahn City Hall East, 200 N. Main Street, Los Angeles, CA 90012
COST:  Participation in this workshop is free, and PRE-REGISTRATION IS REQUIRED BY OCTOBER 24, 2018.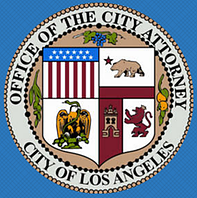 This activity is supported in part by the California Arts Council, a state agency. Learn more at
www.arts.ca.gov
.
Artwork above by Camilo Cruz.