CCI - Business Entities for Creative Entrepreneurs
September 22, 2018, 10:00 AM - 1:00 PM
Topic: Legal Issues
Provider/Presenting Organization: Center for Cultural Innovation
Location: Los Angeles Area
B-Corps, (c)(3)s, LLCs and more... Artists and creative entrepreneurs have a host of options these days when it comes to selecting a business entity, but many may not be aware of some less traditional options such as cooperatives, fiscal sponsorship, unincorporated associations, and benefit corporations. Join Casey Summar for a workshop on how to choose the right business entity for your artistic practice. 
This workshop will provide an overview of the full landscape with a focus on the pros and cons of each option from the artist's perspective. As artists and artist-driven businesses and collectives are routinely straddling the nonprofit/for-profit line, we will pay special attention to finding the right fit for artists walking this line. We will also consider the best timing for creating an entity and when you do (and don't) need a formal business entity.
Who is this workshop for? 
This workshop is for people who self identify as artists, cultural producers, and/or creative businesses who are interested in learning more about how finding the right business entity can provide helpful structure and protections, as well as open the doors to funding opportunities. The workshop will be relevant to both individuals and team/group endeavors. 
What will the workshop be like?
The workshop will be interactive including hands-on exercises and time for reflection. Participants will come away with a working knowledge of the different business entities and clarity on their next steps for selecting an entity. Handouts will be provided.
What are business entities? 
Business entities refer to the legal form your business takes and can range from having no formal entity, such as operating as a sole proprietorship or partnership, to a traditional business entity, such as a corporation or LLC, to a nonprofit entity, such as a fiscal sponsorship or 501(c)(3), to one of the new entities for social entrepreneurs, such as a benefit corporation of low-profit limited liability company.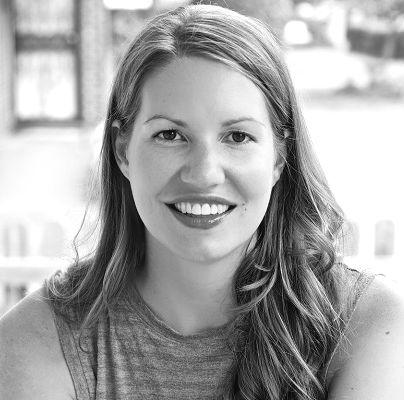 Casey Summar is a consultant for artists, arts nonprofits, foundations, and arts councils nationally on strategy, program development, business and legal matters. Representative clients include the Emily Hall Tremaine Foundation (New Haven, CT), Santa Monica Cultural Affairs (Santa Monica, CA), Springboard for the Arts (St. Paul, MN), and Joan Mitchell Foundation (New York, NY). She is also an adjunct Professor of Law at Vanderbilt University. Previously, Casey founded the Tennessee Volunteer Lawyers for the Arts in 2006 which later grew to become the Arts & Business Council, for which she served as Executive Director until 2017. In that role, she directed a suite of programs designed to provide artists with the services, skills, and opportunities they need to thrive. Casey was recognized for this work as the 2016 Nonprofit CEO of the Year for Middle Tennessee. She was also named one of Nashville's Top 40 under 40 in 2015 and a finalist for the Nashville Emerging Leader Awards in 2013, 2014, 2015 and 2016. Casey currently serves on the boards of the Craft Emergency Relief Fund (CERF+) and Carpinteria Arts Center. She recently concluded a term on the Americans for the Arts Private Sector Council. Other highlights from her community service include serving as Chair of the Nashville Arts Coalition, Chair of the American Bar Association Entertainment & Sports Industries Volunteer Lawyers for the Arts Division, and Chair of the Tennessee Bar Association's Entertainment & Sports Law Section. Casey received her J.D. with honors from Vanderbilt University Law School and graduated magna cum laude from Belmont University with a B.F.A in Photography. Casey is currently based in Carpinteria, CA.
Workshop Details
Date: Saturday, September 22, 2018
Time: 10:00am-1:00pm
Location: Japanese American Cultural & Community Center (JACCC), 244 S. San Pedro St, 5th Floor Cultural Room, Los Angeles CA 90012
Cost: $40 (EARLY BIRD DISCOUNT EXTENDED THROUGH FRIDAY SEPT 14!)
$50 after September 14, 2018
To enroll in a workshop, you must first become a member of CCI and create a user name and password. CCI membership is free of charge and open to the public.
Cancellation Policy: Full refund on registration fees up to 48 hours prior to workshop date. Fees non-refundable after that date.
Center for Cultural Innovation takes photos and videos at our activities for non-commercial, archival, and promotional purposes. By attending this workshop, you are acknowledging that your likeness may appear on our website, social media platforms, ephemera and publications, and/or archives. If you have any objections, please let us know, and thank you.
This workshop is made possible by: