CCI - Activating Artists: Making Art During Fascism (Lancaster)
February 24, 2018, 2:00 - 4:00 PM
Topic: Networking/Field Learning
Provider/Presenting Organization: Center for Cultural Innovation
Location: Los Angeles Area
ACTIVATING ARTISTS: Making Art During Fascism (Lancaster)
with Beth Pickens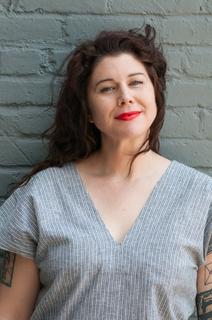 Artists are essential in resisting and dismantling fascism. Throughout history and through the present, you instigate, question, provoke; you provide humor, creative impulse, reflection, serenity, validation. In light of our country's political swing toward white supremacy and hate, artists need the emotional, financial, physical, and spiritual support to sustain their work. You are invited to show up, listen, and share: support, resources, community-building, information, methods to enter movements, and ways to sustain both your activism and your practice. You will receive a free pamphlet with tips and self-assessment tools for continuing your practice during this administration. Bring a notebook and something to write with!
Please note the workshop will be filmed for possible inclusion in a documentary about artists working in our current political climate.
Beth Pickens is a Los Angeles-based consultant for artists and arts organizations. She provides career consultation, grant writing, fundraising, and financial, project and strategic planning services for clients throughout the US. She earned my M.Ed. in Counseling Psychology from the University of Missouri-Columbia. Before relocating to Los Angeles in 2014, she was based in San Francisco where she served as Senior Program Manager at Yerba Buena Center for the Arts and Managing Director of both RADAR Productions and the Queer Cultural Center.  She specializes in supporting queer and trans artists, women, and artists of color. She is also the founder of the now-defunct San Francisco Food Adventure Club which gained notoriety for eating a human placenta two ways. Her book Making Art During Fascism will be published by Feminist Press in February 2018.
Date & Time:
Saturday, February 24, 2018
2:00-4:00pm
Location:
Museum of Art + History (MOAH)
665 West Lancaster Blvd.
Lancaster, CA 93534 

Cost:
Free
Photo above by Amos Mac.
***IMPORTANT REGISTRATION INSTRUCTIONS*** (DON'T SKIP STEPS 4-6!)
Click the green REGISTER NOW button, below.

Enter the required contact and (confidential) demographic information.

Click SUBMIT.

Review your Shopping Cart, and add additional guests (if desired).
Click CHECKOUT. 
Enter your billing information and click CONTINUE. (Note: you will not be charged for this event.)

When you see your Receipt, you have successfully registered!
Need to cancel or change your reservation? Email allison@cciarts.org.
Made possible by: