CCI - Business Model Design and Branding
December 2, 2017, 10:00 AM - 4:00 PM
Topic: Marketing/Communications
Provider/Presenting Organization: Center for Cultural Innovation
Location: Los Angeles Area
Business Model Design and Branding for Creative Enterprises
with Marlon Fuentes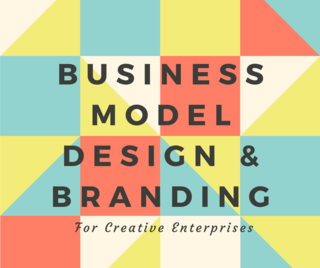 Design thinking as applied to the creation of business models and brand marketing has proven to be a powerful tool for creative entrepreneurs in all sectors. In this 6-hour innovation sprint, you will learn how to explore new ways of making revenue that incorporate social and environmental benefits that matter to you, using tools developed by top business schools and design strategists. This is an opportunity for you and your team to not only arrive at new business models and brand strategies, but also hone the skills necessary to facilitate the conversation for ongoing iteration and communication. Learn the skills taught at the Stanford Business School, Stanford D.School, Wharton School of Business, as well as marketing strategies developed by brands such as BuzzFeed and Fuentes Creativas.
Why business model design?
The 21st century demands agile, innovative strategies in order to adjust to a constantly changing landscape. By employing randomization and lean entrepreneurship methods we can arrive at unique new business model prototypes that provide vision and uncover hidden value in order to arrive at sustainable, scalable ventures. Whether you are a solopreneur, nonprofit, or business looking to explore new ways of making revenue, or are looking for ways to better incorporate the story of how you give back, this course will allow you to take a more holistic view of your work and consider new roads to success. 
Brand Marketing and Business Models. What's the connection?
Marketing is often misunderstood as simply a promotional function of a business. While "getting the word out" is one of the core tenets of marketing, understanding how your business operates, and why that matters to your image, is prerequisite. This course will give you the ability to stand in front of a large audience and pitch your venture, giving a nod to all the unique qualities and cultural association you value. In a cluttered media landscape, your success as an entrepreneur depends on your ability to quickly communicate what you do, how you do it, and why you do it. 
What will the day be like?
This is not a boring lecture hall class. Get ready to think big, learn from peers, and prototype your ideas using a variety of fun methods from Lego to narrative storytelling. This is a colorful day of learning and innovation using tools and methods that relate to the work of creative entrepreneurs, artists, and social impact organizations. The day will culminate in a pitch and demo of each of your top business model ideas and an opportunity to get feedback and additional guidance from business coaches. 
About Marlon
Marlon Fuentes brings design thinking and lean startup methods to the forefront of his work as a multi-disciplinary designer, researcher, and entrepreneur. By championing user experience and data, Marlon has changed not only the way he works, but also the organizations he's served and the thousands of professionals who have benefited from his dynamic training seminars. Among his fields of study, Marlon is currently interested in working with peers to develop ways of utilizing virtual reality technology for education and beacons for assistive technology. He is also a passionate speaker on the topics of agile learning, lean entrepreneurship, marketing analytics, human centered design, and micro-storytelling. Marlon was recently awarded the Best Mobility Award for an augmented reality application he and a team developed at the 2015 Google SF Makeathon for assistive technology. He was also chosen to be a 2015 Lean Startup Conference Ambassador and holds a degree in Ethnomusicology from UCLA where he conducted ethnography on people's relationship with music, technology, and design. Marlon is a graduate of the UCLA Anderson School of Business Riordan MBA Program where he led business case presentations and learned strategy and leadership development from top MBA professors. He currently works at BuzzFeed Motion Pictures as a Virtual Reality 360º Producer. marlonfuentes.info
Workshop Details: 
Date: Saturday, December 2, 2017
Time: 10:00am - 4:00pm
Location: Japanese American Cultural & Community Center (JACCC), 5th Floor Cultural Room
244 S. San Pedro St, Los Angeles CA 90012
Cost: $65
*To enroll in a workshop, you must first become a member of CCI and create a user name and password. CCI membership is free of charge and open to the public.
Center for Cultural Innovation takes photos and videos at our activities for non-commercial, archival, and promotional purposes. By attending this workshop, you are acknowledging that your likeness may appear on our website, social media platforms, ephemera and publications, and/or archives. If you have any objections, please let us know, and thank you.

Cancellation Policy: Full refund on registration fees up to 48 hours prior to workshop date. Fees non-refundable after that date.
This workshop is made possible with support from: