CCI - Debt Teach-in & Brunch-in
August 20, 2022, 10:00 AM - 1:00 PM
Topic: Financial Management and Accounting
Provider/Presenting Organization: Center for Cultural Innovation
Location: Online Classes/Webinars
Debt Teach-in & Brunch-In
with BRUNCH & BUDGET + CHRISTOPHER RIVAS + DEBT COLLECTIVE
"The American Dream used to be owning a home with a white picket fence, now it's just surviving and getting out of debt." 
– Christopher Rivas, Brown Enough
Let's talk about debt.
Student debt is a big issue for artists and we are by no means unique in this respect. As a community, struggling with debt is something that most of us share to some degree. We know the anxiety and shame that comes with debt, and how it impacts our big life choices. We also know that behind many people's debt are histories of inequity, financial gatekeeping, and systems that have failed so many of us, particularly BIPOC and immigrant communities. And while debt is a reality that many of us share in isolation and shame, the path forward is not one we have to walk alone.
We invite you to a virtual "Teach-in & Brunch-in" with fellow artists and creative folk where we will talk about the stories and traumas debt causes, the roots of the predatory debt culture in the U.S., and what you can do about it.
Our speakers include artists, writers, performers, lawyers, and financial experts who have spent time digging into the problems of debt, and believe that, through creative collective actions, we as a community can take back our power and contribute to socio-economic transformation. 
In this live, interactive, 3-hour Zoom event we will:
Dive (with care) into our personal money stories and explore our debt relationships through guided written and somatic exercises;
Talk about the things we don't talk about enough, like the racist history of the debt & credit system, and how (contrary to what you hear on the news) student debt disproportionately impacts working people and people of color (especially black women);
Learn about ways to manage student debt now, from payment plans to debt strikes.
If you have federal student loans, you probably know that the pandemic forbearance period is scheduled to end soon, and payments are supposed to resume September 1. You may also know that right now is the time to apply for Public Service Loan Forgiveness, if you're eligible. But what else do you need to know, and are there other options for dealing with your debt?
Come with your questions.
Come with your stories.
Come with your challenges.
Come with your credit report. (Pull one of three available at http://annualcreditreport.com!)
BYO curiosity.
BYO empathy.
BYO brunchy bites & beverages (because what isn't more fun with treats?).
Presenters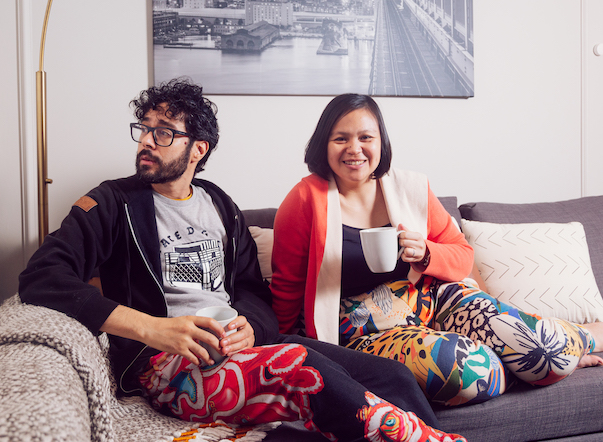 PAMELA CAPALAD AND DYALEKT (BRUNCH & BUDGET)
Pamela Capalad is a Certified Financial Planner™ and Accredited Financial Counselor™ and has been in financial services since 2008. She founded Brunch & Budget to help people who felt ashamed or embarrassed about money have a safe place to make real financial progress.  Pam has been featured in the Washington Post, Teen Vogue, Huffington Post, Vice Magazine, and was named New York Magazine's Best financial planner of New York 2019.
Brian "Dyalekt" Kushner has been a hip-hop MC, theater maker, and educator for nearly 20 years. He's the director of pedagogy at Pockets Change, where he uses hip-hop pedagogy to demystify personal finance and help students take control of their relationship with money. He is the recipients of Jump$tart's 2022 Innovation in Financial Literacy award. He's rocked (performed/taught/keynoted) everywhere from conferences like AFCPE and Prosperity Now, to stages like SXSW and the Oregon Shakespeare Festival, to classrooms that range from Harvard & Yale to your cousin's living room.
Pam & Dyalekt host the Brunch & Budget podcast and cofounded Brunch & Budget's group financial planning program for POC called See Change. They regularly keynote on how art, culture, and media are used to perpetuate racial wealth inequality. (brunchandbudget.com, @brunchandbudget)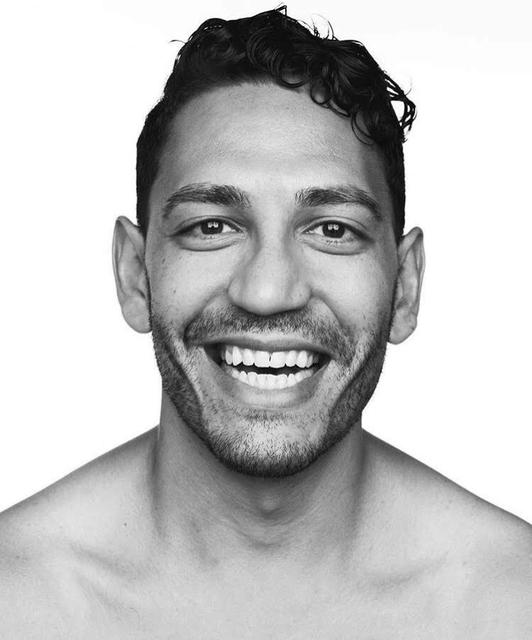 CHRISTOPHER RIVAS
Christopher Rivas 
is an actor, author, podcaster, and storyteller best known for his on-screen work on the Fox series, CALL ME KAT. In addition, he hosts two podcasts on SiriusXM's Stitcher: Rubirosa, a limited series about the life of Porfirio Rubirosa (out on July 27th), and a weekly show, Brown Enough (to be released in September). Rivas is simultaneously authoring a book,
Brown Enough: True Stories About Love, Violence, the Student Loan Crisis, Hollywood, Race, Familia, and Making It in America
, that is slated to release on October 11, 2022. He is a Ph.D. Candidate in Expressive Arts for Global Health & Peace Building from The European Graduate School and a Rothschild Social Impact fellow. Rivas resides in Los Angeles, CA. Visit his website 
www.christopherrivas.com
. Instagram: @christopher__rivas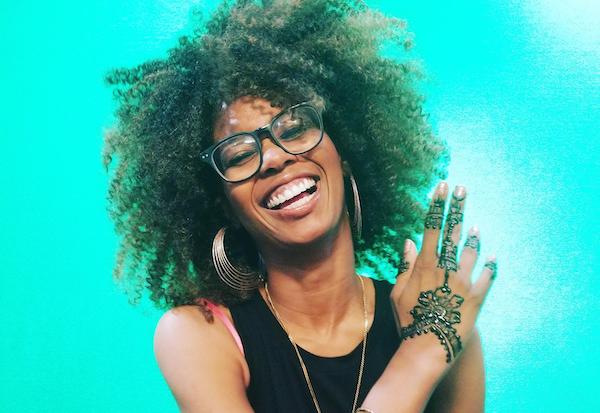 DR. SHAMELL BELL (DEBT COLLECTIVE)
"Visionary Instigator" of Street Dance Activism (streetdanceactivism.com / linktr.ee/streetdanceactivism) and Global Dance Meditation for Black Liberation, Dr. Shamell Bell is a mother, community organizer, dancer/choreographer, and documentary filmmaker. Some of her coolest, original titles include: Visionary Escalator of the Debt Collective and Radical Joy Advisor for Contra Tiempo Activist Dance Theater. She is also Co-Social Impact Director for "Ritual of Breath is the Rite to Resist," an evening length opera-theater piece that responds to the murder of Eric Garner. Dr. Bell is currently a Full Time Lecturer of Somatic Practices and Global Performance at Harvard University. An original member of the #blacklivesmatter movement, beginning as a core organizer with Justice 4 Trayvon Martin Los Angeles (J4TMLA)/Black Lives Matter Los Angeles, she also consults for social justice impact in the tv, film, theater and music industry. IG @shamellbell @streetdanceactivism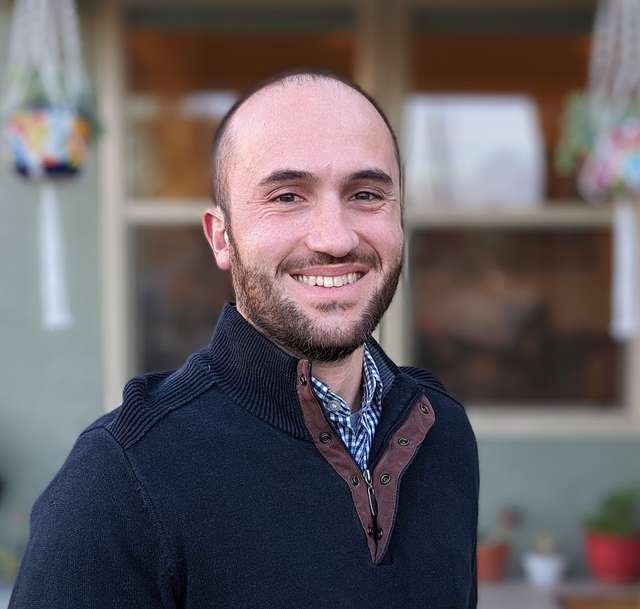 SPARKY ABRAHAM (DEBT COLLECTIVE)
Sparky Abraham is a debtors rights attorney in California. He is the founder of Jubilee Legal and Legal Strategist for the Debt Collective, the nation's first union of debtors. 
The Debt Collective
 is a membership-based union for debtors and our allies. Our current economic system forces us into debt: student debt for education; a mortgage or soaring rent for housing; unpaid bills for utilities, phone, medical care, and even incarceration. No one should have to go into debt to meet their basic needs. These debts are illegitimate and the system needs to change, and we are united to win that change. How? Through the power of our union. 
debtcollective.org
 / 
linktr.ee/debtcollective
The Debt Collective is an investee of AmbitioUS, an initiative of the Center for Cultural Innovation encouraging the development of burgeoning alternative economies and fresh social contracts in ways that artists and cultural communities can achieve financial freedom.

---
"Making a living as an artist has never been easy, but broader economic trends such as rising costs of living, greater income inequality, high levels of debt, and insufficient protections for 'gig economy' workers are putting increasing pressure on artists' livelihoods."
– Center for Cultural Innovation, Creativity Connects: Trends and Conditions Affecting U.S. Artists
"More and more [art] students are talking about debt. They are told art is not about money, but about something else, which creates the conditions for financial exploitation."
– artist Coco Fusco, quoted in Hyperallergic
"We're not in debt because we live beyond our means; we're in debt because we've been denied the means to live."
– Debt Collective
---
This workshop is made possible by: