CCI - The Business of Art: Entrepreneurial Training for Artists
September 19 - November 16, 2022
Topic: Career Development: Multiple Topic Business Training
Provider/Presenting Organization: Center for Cultural Innovation
Location: Online Classes/Webinars

---
The Business of Art workshop is sold out.
---
Unable to take this workshop?
Build your entrepreneurial skills with the Business of Art workbook!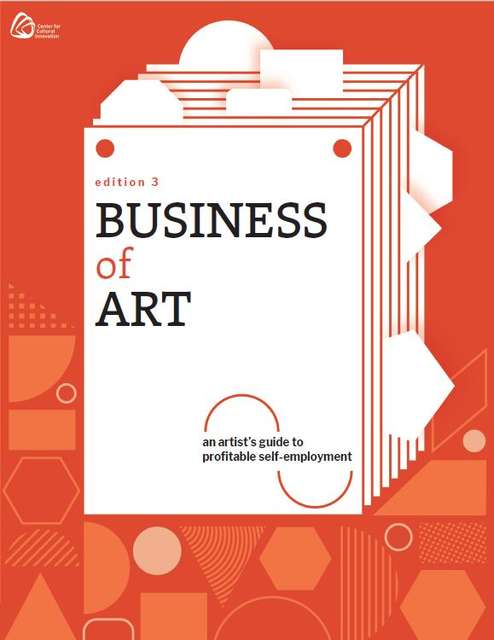 ---
The Business of Art is a QUICK GRANT eligible activity for California artists who apply by August 15, 2022. 
Be sure to register for the workshop before applying for the grant. More info below!
---
CCI's signature program, The Business of Art, is designed to enhance the business skills of artists and creative entrepreneurs working across the creative disciplines.
Writers, visual artists, performing artists, designers, social practice artists, media artists and other cultural practitioners will learn key skills that will provide you with the knowledge and resources to help advance your art career and increase your financial independence.
Taught by arts business leaders with both commercial and nonprofit experience, the Business of Art curriculum is rooted in the idea that your art business is driven by two elements: your core values and the people who value what you do. Over ten workshops, you will learn key concepts involved in goal-setting, business models, marketing and self-promotion, money management, legal issues, strategic planning, and project financing. As the program comes to a close, you will receive feedback and insights in small group Cluster Counseling sessions with the presenters, present your art business model to the class, and receive a diploma for your hard work!
Weekly interactive seminars will be complemented by readings and worksheets in Business of Art: An Artist's Guide to Profitable Self-Employment, a CCI publication now in its 3rd Edition, which you will receive as part of your registration.
This workshop will be conducted online via Zoom Meetings. Weekly presenters will lead live, interactive workshops, and additional peer learning will take place in breakout groups. Most of the sessions will be recorded, however live participation is encouraged. Breakout rooms will not be recorded.
Register early; enrollment is limited.
---
Schedule:  
This 9-week class meets via Zoom from 10:00 AM - 1:00 PM (Pacific).
Session 1: Monday, September 19
Presenting Yourself as an Artist 
Session 2: Wednesday, September 21
Identifying Your Values & Setting Goals / JEREMIAH OLAYINKA OJO
Session 3: Wednesday, September 28
Designing Your Business Model & Building a Business Plan / AMY KWESKIN
Session 4: Tuesday, October 4
Promoting Yourself & Your Work / SUE BELL YANK
Session 5: Tuesday, October 11
Legal Issues for Artists / JONATHAN TOBIN
Session 6: Tuesday, October 18
Managing Your Money / AMY SMITH
Session 7: Tuesday, October 25
Funding Your Art Project or Business / ELAINE GROGAN-LUTTRULL
Session 8: Tuesday, November 1
Moving Forward with Strategic Planning / AMY KWESKIN
Session 9: Tuesday, November 8
Cluster Counseling / ALL PRESENTERS
Session 10: Wednesday, November 16
Final Presentations & Graduation! 
---
Tech Requirements: 
We will use Zoom meetings to meet online. Please plan to call in from a location with a strong internet connection, where you are able to share and listen comfortably. You'll need a laptop or desktop computer with video and headphones. Workshop materials will be shared electronically via Google Drive, however you do not need a Gmail account to view those files.
Time Requirements:
Weekly homework assignments will be given, including reading chapters from the workbook and completing worksheets. We recommend allocating at least 1-2 hours each week for homework (depending on your reading speed). Homework will not be graded, but we have found that artists who commit time to working on their art businesses tend to benefit most from the workshop experience.
We highly encourage artists to meet up (virtually or in-person) to work on exercises together between classes. Given how isolated many artists are in their daily practice, we find that using the "buddy system" can help with confidence, motivation, and accountability.
---
Cost: 
$225 early bird registration (ends Sept 1); then $250 thereafter.
Payment plans can be arranged. Please email allison@cciarts.org with any questions.
This program is sold out.
---
Quick Grants & Business of Art: What to Know
California-based artists may be eligible for a Quick Grant to cover Business of Art tuition. 
The Quick Grant program awards reimbursement funds up to $600 for professional development activities that build administrative capacity, hone business skills, and strengthen the financial sustainability of the grantee's practice, area of cultural production, or arts organization. See Quick Grant guidelines, FAQ, and application portal here.
Quick Grant applications are processed on a monthly cycle and are due on the 15th of every month with a one-month turn around. In order to qualify for this Business of Art workshop, you must apply for the Quick Grant no later than August 15, 2022. You will be notified of your award status by September 15, 2022.
Quick Grants are paid out as a reimbursement upon completion of the activity. You must pre-register and pay for the workshop up front. If you need to pay installments, please email allison@cciarts.org before registering. 
IF YOU ARE AWARDED A GRANT: You will submit a reimbursement request, signed by CCI staff, after the workshop concludes on November 16, 2022. 
IF YOU PRE-REGISTER FOR THE BUSINESS OF ART AND ARE NOT AWARDED A GRANT: You have until September 17, 2022, to cancel and request a tuition refund.
IF YOU ARE AWARDED A GRANT BUT DO NOT REGISTER BEFORE THE WORKSHOP SELLS OUT: You may request to have your awarded funds transferred to another eligible activity.
Questions about Quick Grants? Email quickgrant@cciarts.org.
---
Cancellation Policy: Full refund on registration fees up to 48 hours prior to first workshop date. Fees nonrefundable after that date.
Photography Policy: Center for Cultural Innovation takes photos and videos at our activities for non-commercial, archival, and promotional purposes. By attending this workshop series, you are acknowledging that your likeness may appear on our website, social media platforms, ephemera and publications, and/or archives. If you have any objections, please let us know, and thank you.
---
This workshop is made possible with support from: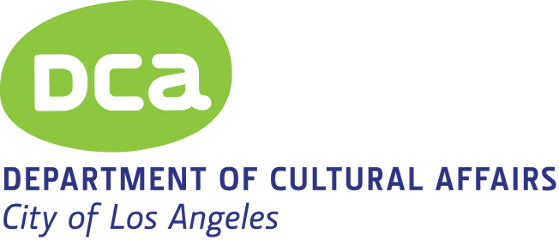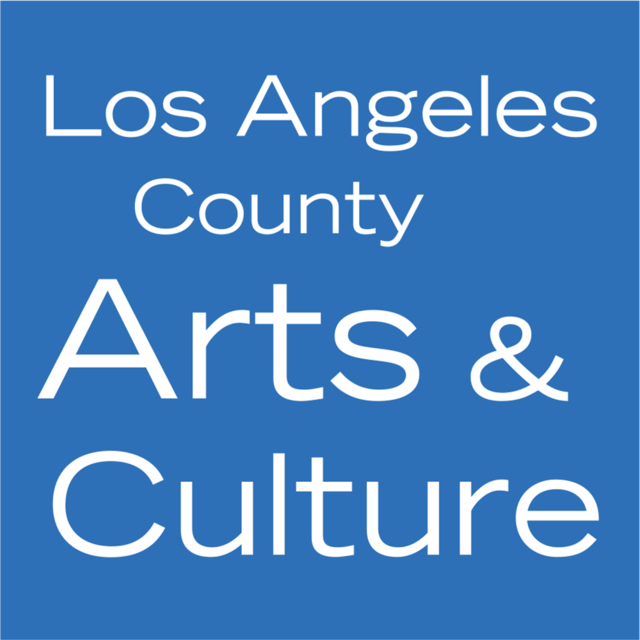 ---
Participant Testimonials
"Business of Art has been one of the most crucial experiences I've encountered in my career as an emerging artist. I feel inspired, with renewed vigor, a deeper well of confidence, and an excitement to keep mining my depths!"

"It was so valuable to discuss my personal experiences in my art business and discover commonalities between myself and other artists in the workshop!"

"I learned to narrow my focus toward tangible goals that will support a more sustainable practice. Throughout the program, I felt uplifted and supported by Allison, the fellow participants, and the guest teachers. It was validating to work with peers on problems and issues that resonated with all of us, knowing that we are not alone on this adventure toward creating our artistic dreams, even in the midst of the pandemic. While the experience was virtual and participants from many different areas in California, there was a true sense of community and solidarity. I needed that."
"I no longer feel like my career is a thing that's just going to happen to me.
My career is a thing that I control." 
Schedule
Schedule

| Event | Date |
| --- | --- |
| CCI - The Business of Art: Entrepreneurial Training for Artists | 10:00 AM, September 19, 2022 |
| CCI - The Business of Art: Entrepreneurial Training for Artists | 10:00 AM, September 21, 2022 |
| CCI - The Business of Art: Entrepreneurial Training for Artists | 10:00 AM, September 28, 2022 |
| CCI - The Business of Art: Entrepreneurial Training for Artists | 10:00 AM, October 4, 2022 |
| CCI - The Business of Art: Entrepreneurial Training for Artists | 10:00 AM, October 11, 2022 |
| CCI - The Business of Art: Entrepreneurial Training for Artists | 10:00 AM, October 18, 2022 |
| CCI - The Business of Art: Entrepreneurial Training for Artists | 10:00 AM, October 25, 2022 |
| CCI - The Business of Art: Entrepreneurial Training for Artists | 10:00 AM, November 1, 2022 |
| CCI - The Business of Art: Entrepreneurial Training for Artists | 10:00 AM, November 8, 2022 |
| CCI - The Business of Art: Entrepreneurial Training for Artists | 10:00 AM, November 16, 2022 |