Topic: Financial Management and Accounting
Provider/Presenting Organization: Center for Cultural Innovation
Location: Online Classes/Webinars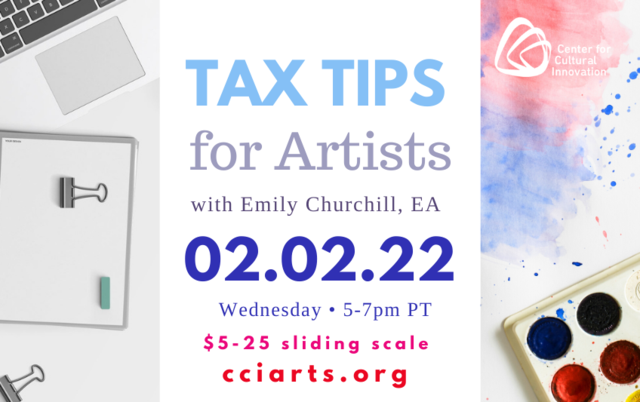 When it comes to taxes, artists have unique needs and benefits. As both a tax preparer and a working actor, Emily Churchill, EA, specializes in the concerns that are unique to creative workers. This interactive webinar will cover:
Basics of Taxation (standardized deductions, claiming exemptions, employee/non-employee income);
To itemize or not to itemize? (what you can deduct as an artist);
How to keep track of expenses throughout the year and stay organized for your tax returns;
Making quarterly payments;
1099 Misc/Schedule C income and expenses.
Artists and creatives of all backgrounds will learn best practices and important take-aways about the current tax code in a friendly and confidential setting. (Please note: this workshop is for educational purposes only. Each person's tax needs are specific to their own returns, and one should always seek the advice of their own professional tax preparer.)
A recording of this session will be shared with registrants for a limited time.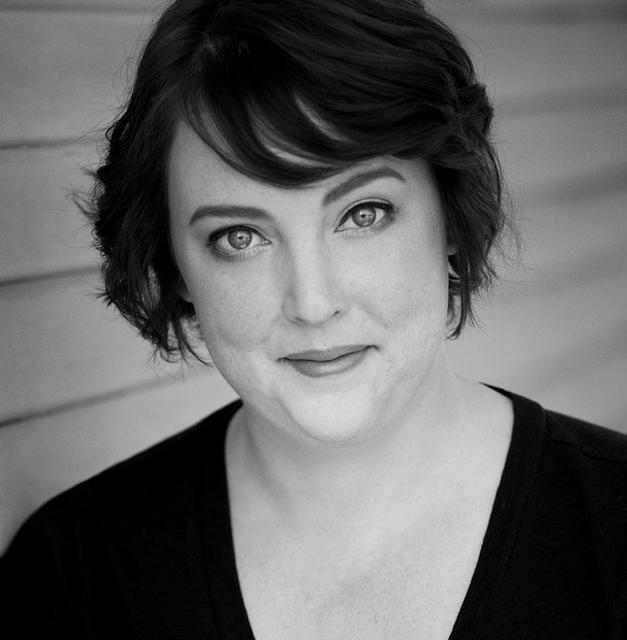 Emily Churchill, EA
, is a senior preparer at
M & M Tax Pros, Inc
, who specialize in Entertainment Taxation. Ms. Churchill has over 11 tax seasons of experience in entertainment taxes. She holds the prestigious designation of Enrolled Agent, which is awarded by the Internal Revenue Service to experienced practitioners. As a working actor, Emily is also highly knowledgeable of the entertainment industry and with the many avenues an artist's life can take. Her clients range from real estate agents to culinary professionals to editors in film and television.
Date: Wednesday, February 2, 2022
Time: 5:00-7:00pm PST
Online platform: A Zoom link will be emailed to those who register. 
Cost: $5-25 (sliding scale). Please pay what you can afford. Those who are able to afford full price tickets will help subsidize those who cannot.
Cancellation Policy: Full refund on registration fees up to 48 hours prior to workshop date. Fees non-refundable after that date.
This workshop is made possible with support from: