Upcoming Workshops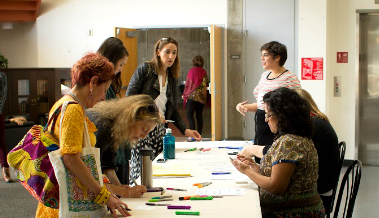 Accelerate San Jose Bootcamp
Starts July 22 | San Jose
Accelerate San Jose, based on CCI's signature Business of Art workshop series, is designed to enhance the business skills of arts-based, creative entrepreneurs through professional training, counselling and peer to peer learning. As an Accelerate San Jose participant, you will learn key skills that will provide you with the knowledge and resources to help advance your creative enterprise, develop a strong business model, and increase your financial independence. Over the course of five sessions, you will learn key concepts involved in goal-setting, brand-building, financial literacy, strategic planning, and project financing. In the final session, all participants will have the opportunity to receive feedback and insight in group counseling sessions with leading arts and business professionals.
Where did the Time go? Time Management for Artists
October 5 | Los Angeles
This workshop is designed to help you recognize and perhaps reconsider your personal concept of time. During this workshop you will gain a clear understanding of how you currently use your time in order to best determine how you really want to spend those hours available within any given day. You will receive practical management methods, skills and techniques for identifying key time wasters, setting boundaries, managing frequent distractions and interruptions, and prioritizing yourself and your artwork. Goal setting and action planning are key to time management success.
Find Funding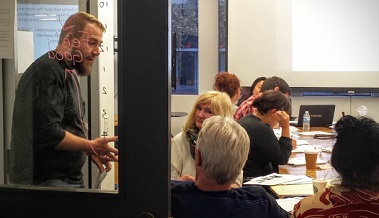 Show Me the Money!
If only it were that easy. At CCI, we understand that whether you are well established or just starting out, all artists need access to financial resources.
Investing in Artists Program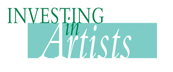 The Investing in Artists grants program is designed to support diverse working artists in the Bay Are in the performing, dance, music, musical theater, opera, theater and media arts.  The Artistic Innovation program provides grants of up to $7,500 each for Artistic Innovation projects for individual artists to create new work that pushes the envelope of an artist's creative process, explores new artistic collaborations, or supports artistic growth and experimentation that extends the boundaries of their art-making.
Quick Grant Program

The Creative Capacity Fund's Quick Grant Program provides reimbursement funds to nonprofit organizations and individual artists in Los Angeles and the San Francisco Bay Area for professional development activities.
California Art Leaders Investment (CALI) Program
CCI is please to announce our continued commitment to arts leaders in California. CALI (formerly Next Gen Arts Grants) provides scholarship up to $1,000 to nonprofit arts administrators to advance their professional skills and showcase their leadership capacity.