Upcoming Workshops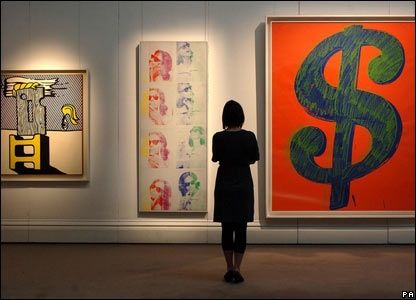 Selling  Your Art, Selling Yourself, and How to Feel Comfortable Doing Both
September 13, 2016 | Los Angeles
Learn how to best represent yourself, your work and determine the right course for your art career in this intensive practical workshop. As a curator, art writer, art consultant, former gallery director and artist, A. McLean Emenegger has an in-depth knowledge and insider perspective of the Los Angeles art world. In her workshop, McLean will help guide visual artists through the process of preparing themselves to promote their work and develop the relationships necessary to advance their careers.
---
The Business of You: Creative Marketing and Goal Setting in Creating a Personal Brand
September 17, 2016 | Los Angeles
Being armed with a slew of practical skills is still only half the battle in today's arts economy. As artists we are constantly both the creator/editor and implementer of our own institutional marketing campaigns.  Join us for an interactive seminar on personal branding and goal setting for the whole artist.
---

Social Media for Artists
September 20, 2016 | Los Angeles
Social media pervades almost every aspect of contemporary professional life. For artists in particular, these primarily visual platforms can boost an artist's impact at any stage in their career journey. While there are a wealth of platforms available to promote your work – Facebook, Twitter, Instagram, Tumblr, Snapchat, Facebook Live, (and more!) – not all platforms work for all artistic disciplines. 
Find Funding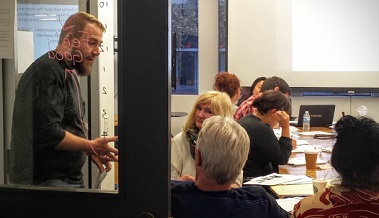 Show Me the Money!
If only it were that easy. At CCI, we understand that whether you are well established or just starting out, all artists need access to financial resources.
Investing in Artists Program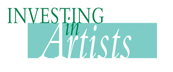 The Investing in Artists grants program is designed to support diverse working artists in the Bay Are in the performing, dance, music, musical theater, opera, theater and media arts.  The Artistic Innovation program provides grants of up to $7,500 each for Artistic Innovation projects for individual artists to create new work that pushes the envelope of an artist's creative process, explores new artistic collaborations, or supports artistic growth and experimentation that extends the boundaries of their art-making.
Quick Grant Program

The Creative Capacity Fund's Quick Grant Program provides reimbursement funds to nonprofit organizations and individual artists in Los Angeles and the San Francisco Bay Area for professional development activities.
California Art Leaders Investment (CALI) Program
CCI is please to announce our continued commitment to arts leaders in California. CALI (formerly Next Gen Arts Grants) provides scholarship up to $1,000 to nonprofit arts administrators to advance their professional skills and showcase their leadership capacity.