California's emerging arts leaders have a strong commitment to both their arts career and to California. That's reassuring because research tells us there will be a significant leadership transition in non-profit arts organizations as the current generation of arts leaders begins considering retirement.
As the arts community prepares for this change, we recognize that now is the ideal time to provide emerging arts leaders with support to help them access professional development opportunities that will increase their skills and enhance their leadership capacity.

CCI, in collaboration with The William & Flora Hewlett Foundation, created the NextGen Arts Professional Development Grant program to provide emerging California arts leaders with scholarships to pursue activities that will enhance their professional skills. NextGen Arts Grant can be used to take workshops, attend conferences, work with career coaches or management consultants or to create their own innovative leadership program to advance their career.

Decisions on NextGen Arts Grants are made quickly! Apply online by the 15th of any month and you'll have an answer by the 15th of the following month.
---
NextGen Arts Grants
Who is eligible to apply?

Emerging arts leaders throughout California between the ages 18 to 35, may be eligible to apply for up $1,000. Please see guidelines for additional specific eligibility criteria.

FREQUENTLY ASKED QUESTIONS (FAQ)

TAKE THE NEXTGEN SURVEY (Eligibility Requirement)

Current Deadline: December 15, 2015

Investing In California's Emerging Arts Leaders

We want to build the NextGen Arts Leaders community. Share your NextGen experiences and participate in our Twitter conversation by using #nextgenarts and #investANDignite
---
NextGen Arts Organizational Grants
As part of the NextGen Arts Leadership Initiative, several California non-profit art cultural organizations have been selected to receive up to $15,000 to explore new organizational policies and practices that advance the leadership capacity of their organization's NextGen staff.
---
Nurturing California's Next Generation Arts and Cultural Leaders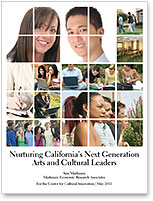 Want to learn more about California's NextGen arts leaders?
Read our research.
---
The Faces of the Future: An Assessment of California's Next Generation Arts Leadership Initiative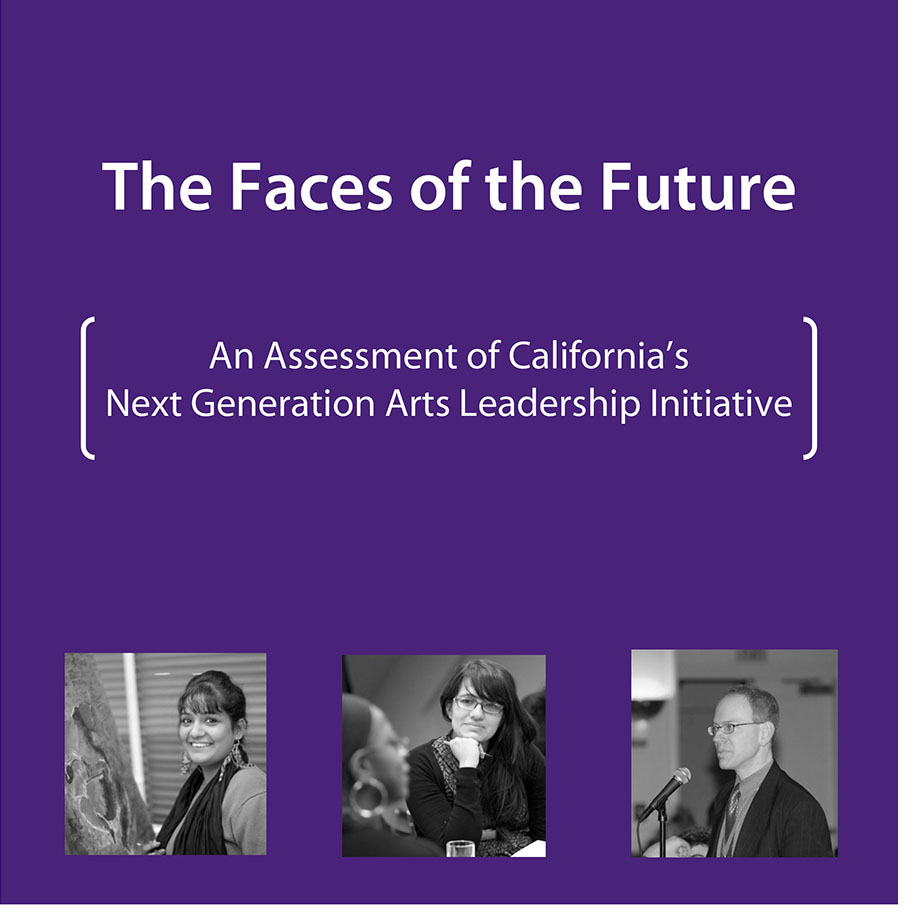 In 2011 Harder + Company Community Research and independent consultant Diane Espaldon conducted an early-phase assessment of the Next Generation Arts Leadership Initiative. Learn more about the early impact and initial feedback about the program from those who participated.
CCI NextGen Arts Grants Program is made possible in part, by funding from: