CCI - Experiential & Event Marketing for Creative Enterprises
October 24, 2017, 7:00 - 9:00 PM
Topic: Marketing/Communications
Provider/Presenting Organization: Center for Cultural Innovation
Location: Los Angeles Area
Experiential and Event Marketing for Creative Enterprises
with Cory O'Donnell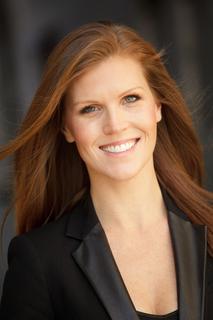 Learn how artists are breaking into this live event medium!
This two-hour workshop introduces artists and creative entrepreneurs to the exciting world of Experiential Marketing and explains why it's the hottest thing in the live event industry today! Consumer driven events are big ticket items for brands these days looking to increase their awareness in the marketplace. These consumer events include Comic Con, SXSW, New York Fashion week, Art Basel and more. Creative entrepreneurs are challenged to create a fun and active environment for their fans while showcasing their brand in a new and authentic way. Many artists are capitalizing on this new medium by introducing artistic ways to create interactive experiences. Be it a photo booth, an art wall, or a digital display, interactive art is currently one of the most popular ways to engage consumers. Learn how you can jump into this field and get your art seen by hundreds, thousands, sometimes millions of people. We will cover the foundations of the business, what types of companies to approach and ways to make sure you're on the top of the list when brands go looking for new ideas.
About Cory:
Cory O'Donnell cut her teeth in the music industry managing day-to-day operations on the road, touring with artists such as Bon Jovi, Fleetwood Mac, Linkin Park and Miley Cyrus. Developing and managing live event brand strategy and touring production set her up for a transition off the road and over to the world of Experiential Marketing where she became a Senior Producer of award-winning consumer engagement events for Fortune 500 clients (Microsoft, Activision, Neiman Marcus, Best Buy, 7-Eleven). As an Event Producer and Account Director for NCompass International, Cory helps facilitate and manage accounts from inception to completion. Being the client-facing representative, her role involves brand and program strategizing, budget building, contract creation, and team/project management.
Workshop Details: 
Date: Tuesday, October 24, 2017
Time: 7:00pm - 9:00pm
Location: LURN/City Labs, 553 S Clarence St, Los Angeles CA 90033
Cost: $20
***IMPORTANT REGISTRATION INSTRUCTIONS*** (DON'T SKIP STEPS 4-6!)
Click the green REGISTER NOW button, below.

Enter the required contact and (confidential) demographic information.

Click SUBMIT.

Review your Shopping Cart, and add additional registrants (if desired).
Click CHECKOUT. 
Enter your billing information and click CONTINUE. 

When you see your Receipt, you have successfully registered!
*To enroll in a workshop, you must first become a member of CCI and create a user name and password. CCI membership is free of charge and open to the public.
Center for Cultural Innovation takes photos and videos at our activities for non-commercial, archival, and promotional purposes. By attending this workshop, you are acknowledging that your likeness may appear on our website, social media platforms, ephemera and publications, and/or archives. If you have any objections, please let us know, and thank you.

Cancellation Policy: Full refund on registration fees up to 48 hours prior to workshop date. Fees non-refundable after that date.
This workshop is made possible with support from: