CCI - Strategic Action Planning for Creative Enterprises
October 7 - November 18, 2017
Topic: Management/Strategic Planning
Provider/Presenting Organization: Center for Cultural Innovation
Location: Los Angeles Area
Strategic Action Planning for Artists & Creative Entrepreneurs
with Apollo Emeka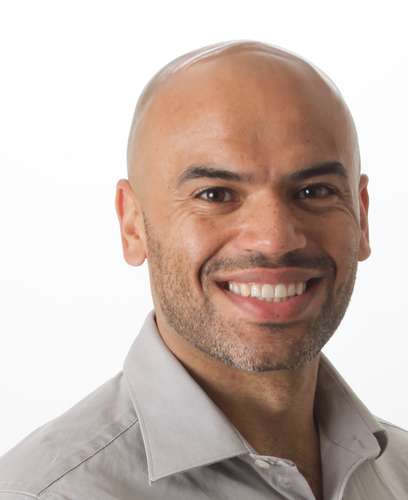 Learn to harness your creativity to create a thriving, sustainable business! 
Sometimes it feels like business and art don't mix, but the truth is creatives have a unique potential to achieve profound success in the business and artistic worlds. Together we will unlock that potential. Specifically, you'll learn how to apply strategy to maximize your creative process while increasing your revenue. Learn how to seize opportunities for growth. Identify ways to reach more people with you art and business. Learn how to generate cash from your amazing talents. Set ambitious goals and achieve them.
This is not a death by PowerPoint seminar. It's an engaging (and fun!) workshop series created exclusively for the Center for Cultural Innovation. You'll collaborate with business minded creatives just like you and leave with tools that you can immediately apply to your work, supported by individual coaching sessions with Apollo.
Apollo is a Strategy and Leadership expert who grew up doing guerrilla theatre on the streets and stages of Seattle, Washington. He is a creative who somehow found himself in the FBI, became a Green Beret, and owned a number of successful businesses. Apollo in known for his engaging and fast methods of growing people and organizations. He is currently earning a professional doctorate at the University of Southern California with a focus on organizational alignment. You can still occasionally catch him doing improv at the Upright Citizens Brigade in Hollywood:-)
Q: What is strategic planning, and how can it help me?
A: Strategic planning helps you set a destination in the distant future, like five years out, then chart a course to reaching it. A good strategic action plan will help ensure that your daily activities are pulling you towards your ambitious goals in a way that supports you values. In short, strategic action planning helps you grow while maintaining and amplifying what makes your organization special.
Q: It sounds pretty corporate, like something I'd get in an MBA program. How will this workshop be relevant to my work as an artist/social entrepreneur/creative business?
A: There is no blueprint for building a successful creative business. That means that charting the path is up to you. This workshop series will help use your creativity to create or build upon your thriving business without getting too technical or theoretical.
Q: This is a pretty big time commitment. Why does it require so much time? What will we accomplish together?
A: Thinking strategically is not easy, especially when when you have to worry about the daily stresses of running a business, staying inspired and creative, and maintaining a healthy personal life. Our strategy workshops will help reduce uncertainty and relive stress. We will all but eliminate any tendency to wonder if you're doing the right thing at the right time. The four hours that we will spend together for a couple of Saturdays in October and November are a small investment that could have a monumental impact on you and your business or organization.
Workshop Details: 
Date: Four Saturdays: October 7, 21, November 4, 18
Time: 10:00am - 2:00pm
Location: Pilipino Workers Center
153 Glendale Blvd, Los Angeles, CA 90026
Cost: $200
REGISTRATION IS NOW CLOSED.
This workshop is made possible with support from:


Schedule
Schedule

| Event | Date |
| --- | --- |
| CCI - Strategic Action Planning for Creative Enterprises | October 7, 2017, 10:00 AM - 2:00 PM |
| CCI - Strategic Action Planning for Creative Enterprises | October 21, 2017, 10:00 AM - 2:00 PM |
| CCI - Strategic Action Planning for Creative Enterprises | November 4, 2017, 10:00 AM - 2:00 PM |
| CCI - Strategic Action Planning for Creative Enterprises | November 18, 2017, 10:00 AM - 2:00 PM |