The CAL-Now grants program supports independent, dedicated emerging arts leadership associations in California.
It is safe to say that the future doesn't get better purely by accident. The future will certainly look different because of today's demographic changes, generational attitudinal shifts, and technological innovations that are accelerating and amplifying the pace of change. In order to shape the arts field to continually improve—so that it is more sustainable and sustaining, and inclusive of the diversity of people's unique perspectives and varied artistic expressions—CCI has been investing in California's emerging arts leader infrastructure to effect a stronger arts sector.
The CAL-Now grants program has provided general operating support to emerging arts leadership associations in California since 2018. These groups, individually and as a statewide network, have helped early-career professionals of all ages and backgrounds to build long-lasting professional relationships, practice leadership, and gain knowledge and informed perspectives. They have provided opportunities for individuals in the arts—artists and arts workers—to exercise influence now so that they can become powerful leaders in the future. California's arts and culture community has benefited from the existence of emerging arts leadership associations, which has helped the field identify and engage future arts leaders thus ensuring that their perspectives inform policies and practices. The arts field has become more relevant with their voices, and emerging arts leader entities have contributed to the arts sector's vitality.
The CAL-Now grants program will conclude its support of emerging arts leadership associations in 2021. After three years of supporting this piece of the arts infrastructure, the final application cycle will be adjudicated in February 2021, after which grantees will be awarded two years of general operating support. 
FUNDING AVAILABLE
CCI will be concluding its support of CAL-NOW, which has been made possible through the support of the William and Flora Hewlett Foundation. CCI is administering the final CAL-Now grant award cycle in 2021. A participatory review process of qualified applicants will determine how to distribute $200,000 in available funding for California-based emerging arts leader associations. Grantee organizations that are supported in this final 2021 award cycle will automatically receive a final distribution from a remaining amount of $45,000 in 2022, which will be equally divided among the 2021 CAL-Now grantees.
ELIGIBILITY
CCI has been supporting emerging leaders in the state since 2010 (formerly through the Next Generation Arts Leadership Initiative) and, through this work, has identified qualified entities to invite to apply. However, if you have not been invited and these guidelines and eligibility seem to be a fit, please send an email inquiry introducing yourself and why you think your group qualifies to grants@cciarts.org, with the subject line "CAL-Now Qualification Inquiry."
The eligibility requirements for the CAL-Now grant program are that emerging arts leader associations must:
Be based and operating solely in California.
Be structured as a nonprofit or fiscally sponsored.
Be operating independently (not as a project or a time-limited venture serving another organization's purpose). Independence indicates seriousness of the endeavor as well as indicating that the efforts of running an organization and serving the field are led by early-career participants.
Be dedicated to the sole purpose of serving as an emerging arts leadership association for their region.
Be a generalist arts association open to emerging arts professionals—both arts workers and artists—of all artistic disciplines, types of organizational positions, and sectors (commercial, academic, and nonprofit) with information about how to participate or join in publicly accessible ways (e.g., Facebook group, dedicated website, etc.). 
TIMELINE
Invitations to Apply: December 3, 2020
Application Deadline: January 15, 2021 by 12:00 p.m. PT
Panel Review: February 4, 2021, 10 a.m. – 4 p.m. PT*
Grant Period: February 5, 2021 – December 31, 2022
Interim Report Deadline: February 5, 2022
Final Report Deadline: December 31, 2022
*Participating panelists will hold Friday, February 5, 2021, 10 a.m. – 11 a.m. as an additional meeting time, should it be needed.
HOW TO APPLY

 Guidelines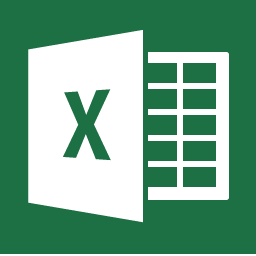 Budget Template