CCI - Strategic Action Planning for Creative Enterprises
October 7 - November 18, 2017
Topic: Management/Strategic Planning
Provider/Presenting Organization: Center for Cultural Innovation
Location: Los Angeles Area
Strategic Action Planning for Creative Enterprises
**Los Angeles Area artists may be eligible to apply for Tuition Reimbursement through the Quick Grant Program. Apply by August 15th for this workshop. (Early applications are encouraged.)**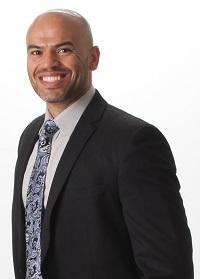 Learn how to ensure the long term health of your career, organization, or enterprise. This four class workshop series will help you articulate a clear and ambitious vision for the future, then create a map to make it a reality. You will learn how to focus your daily activities to support your long term vision. Through this process, you will sharpen your ability to make business decisions with confidence and clarity. Attendees will receive instruction on business strategy fundamentals including organizational structuring, goal setting, establishing key performance indicators, environmental scanning, and strategic alignment. You will apply this knowledge to develop or refine your strategic action plan over the course of eight weeks (four bi-weekly workshops) with the guidance of the facilitator. This series is suitable for business owners, organizations, and individuals who are just getting off the ground, and those who are well established. We will pay special attention to what it means to be an artist in business.
About Apollo
Apollo Emeka is the Lead Consultant at Apollo Strategy Group with expertise in organizational alignment and leadership development. He developed the STEP Alignment Assessment that helps organizations of all sizes align their Spirit, Team, Environment, and Product to achieve and sustain success. He has experience designing strategic solutions for organizations big and small.
Apollo helps each client align their daily activities with their overall strategy by translating strategy into action. He uses the power of curiosity to challenge assumptions, spur innovation, and explore creative solutions with each client. He believes that the best solutions are not prescribed, they are discovered through collaboration and inquiry. This makes each solution unique.
Apollo is a US Special Forces Green Beret, a former FBI Intelligence Analyst, an entrepreneur, and is earning his doctorate in policy planning, and development at the University of Southern California.
Workshop Details: 
Date: Four Saturdays: October 7, 21, November 4, 18
Time: 10:00am - 2:00pm
Location: Pilipino Workers Center
153 Glendale Blvd, Los Angeles, CA 90026
Cost: $200
*To enroll in a workshop, you must first become a member of CCI and create a user name and password. CCI membership is free of charge and open to the public.
Center for Cultural Innovation takes photos and videos at our activities for non-commercial, archival, and promotional purposes. By attending this workshop, you are acknowledging that your likeness may appear on our website, social media platforms, ephemera and publications, and/or archives. If you have any objections, please let us know, and thank you.

Cancellation Policy: Full refund on registration fees up to 48 hours prior to workshop date. Fees non-refundable after that date.
This workshop is made possible with support from:


Schedule
Schedule

| Event | Date |
| --- | --- |
| CCI - Strategic Action Planning for Creative Enterprises | October 7, 2017, 10:00 AM - 2:00 PM |
| CCI - Strategic Action Planning for Creative Enterprises | October 21, 2017, 10:00 AM - 2:00 PM |
| CCI - Strategic Action Planning for Creative Enterprises | November 4, 2017, 10:00 AM - 2:00 PM |
| CCI - Strategic Action Planning for Creative Enterprises | November 18, 2017, 10:00 AM - 2:00 PM |
Registration